How to Make Resin Art
---
Epoxy resin art includes the design, creation, refinement and redesign of pictures, sculptures and jewellery. You can also coat finished works of art with resin to make them glossy and to protect their colours from fading. When doing art, it is important to work with high-quality epoxy resin. Do not accept any compromises and choose solvent-free, crystal clear and durable resin from EPODEX!
Cast Figurines and Sculptures
With EPODEX PRO+ you can achieve casting depths of up to 5 cm in one cast. Therefore, it is the ideal choice to make figurines or sculptures. The best way to do this is to either use a purchased silicone mould, or to make one yourself according to our instructions. You can use pigments or small objects to mix or embed in the resin, just as you please. Once cured, you take the figurine out of the silicone mould and enjoy your individual piece of epoxy resin art!
Resin Painting
Create your own unique resin paintings! The technique is easy to apply even for beginners since it requires a steady hand, first and foremost. Resin painting is also known as acrylic pouring, which is an application technique where acrylic paint is poured onto a canvas. First, the colours are poured into a container, like a cup, in layers one after the other. The beautiful patterns created by pouring are reminiscent of the annual rings of trees.
This technique can also be applied with epoxy resin, resulting in an even more glossy, more resistant and more durable surface. Furthermore, you can coat your acrylic pouring pictures with epoxy resin. This way you get a topcoat that combines brilliant colours and maximum protection. We recommend to either use EPODEX ECO, or EPODEX PRO (crystal clear and UV-resistant) for your resin paintings.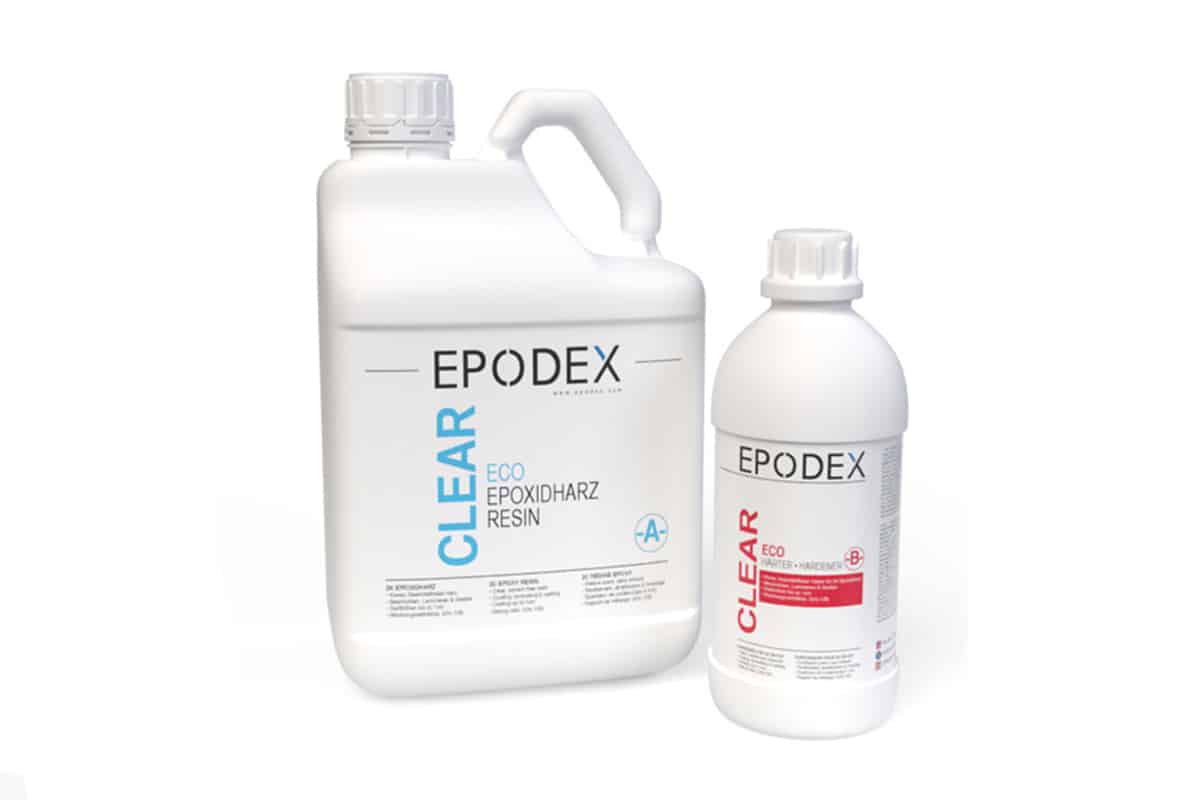 ECO System (Resin+Hardener)
Resin to coat, laminate and repair
Layer thickness: 0,1-1cm
Clear, frost stable and BPA-free
Use: Coating (floor, table etc.), making of terrarium/aquarium, stone carpet, jewellery making and much more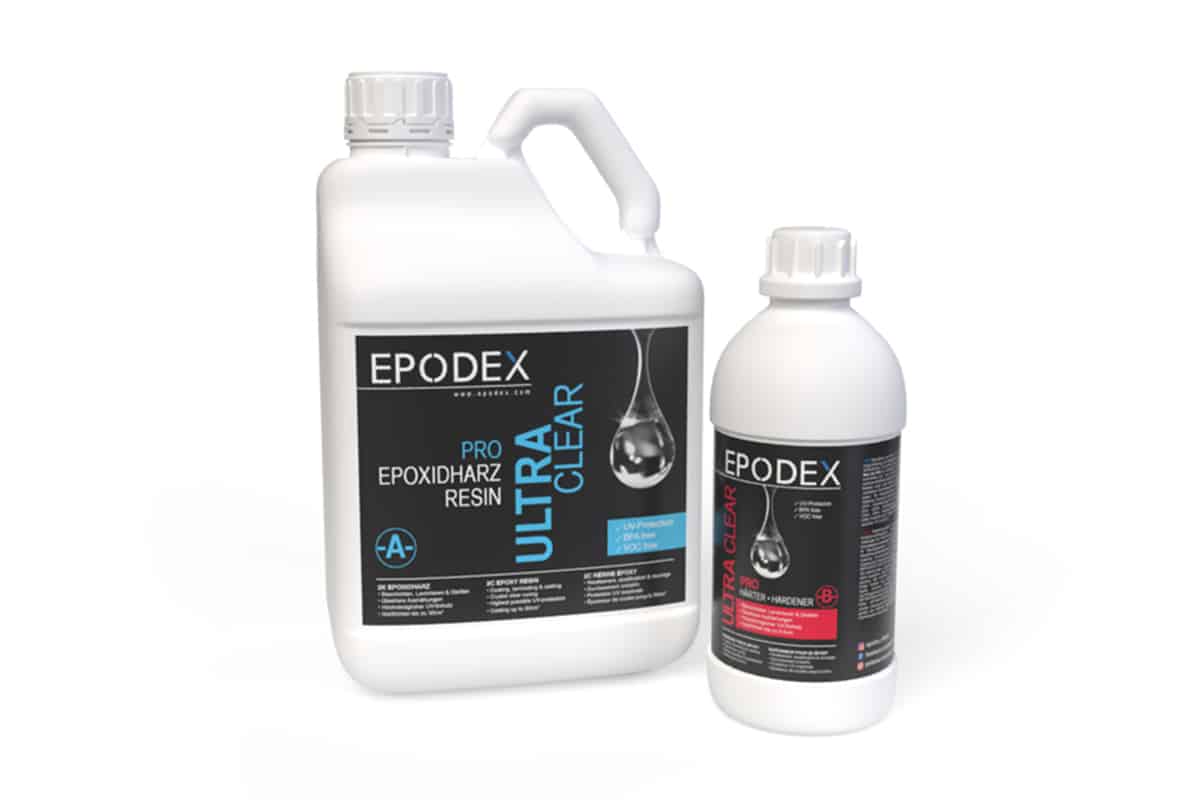 PRO System (Resin+Hardener)
Coating and casting resin
Layer thickness: 0,1-2cm
Crystal clear, UV resistant, VOC- and BPA-free
Use: Coating (floor, table etc.), jewellery and decorative object making, artwork sealing and much more
ProvenExpert

TOP ratings
˂
Everything great! Especially the telephone contact. I would find it helpful if more videos were included. Explanations of what you have to consider. 03.10.2020
There was a small problem with my last delivery, which was fixed immediately after a short call without any problems. 01.09.2020
Website very informative, product selection is also very interesting, the order was also delivered in a few days. 22.08.2020
˃
Epoxy Resin Art with Doming Effect
The term doming effect refers to a curved or three-dimensional surface coating, which usually has a highly transparent appearance. By applying it in layers, you can achieve spectacular depth effects. Our casting resins ECO and PRO are ideally suited for the implementation of a doming effect on pictures and 3D floors. Depending on the intended coating thickness, it is advised to build a frame around the artwork to prevent the resin from dripping down. This is comparable to the casting of a river table.
Coat Pictures and Other Artworks with Epoxy Resin
With epoxy resin, you can coat your self-made artworks and change their look. The epoxy coat makes the surface scratch-, UV- and stain-resistant. This way, epoxy resin prolongs the durability of your artworks. By using coloured resin, you can even create a completely new look. There are no limits to your imagination and artistic freedom with epoxy resin from EPODEX!