Epoxy Design Flooring
You are bored by standard floorings? With epoxy resin, you can create exciting design floors in all imaginable colours and patterns. Everything from 3D floors and marble effects to holographic metallic colours is possible. Combine your favourite techniques and effects to create your unique design flooring with epoxy resin. Choose your resin kit now:
Buy Design Flooring
You can purchase your unique design flooring from EPODEX. First of all, you have to measure the floor you want to coat and use our epoxy resin calculator to determine how much resin you need to reach the desired layer thickness.
For a 3D floor with embedded objects, you will of course need more resin than for a plain industrial flooring. We recommend applying our epoxy primer before you start with the main coating. After cleaning the floor and repairing any damages, apply our primer with a foam roller. This layer seals the floor and creates an even surface to which the main coating will perfectly bond. It also reduces the floor's absorbency and thus reduces material loss. Once the primer has cured, you can apply the main resin coating. We recommend using EPODEX PRO in a colour of your choice for that. Optionally you can mix the resin with pigments or flakes. After casting and spreading the resin, please allow it to cure completely before stepping on the floor.
Design Floors from EPODEX
Are you looking for a flooring that combines durability with load-bearing capacity and individual design? An epoxy design floor has all these properties and is very cost-effective on top of that. A high-quality design flooring from EPODEX offers brilliant colours and leaves nothing to be desired. You can make your new design floor yourself or assign craftsmen to do it. Whichever option you choose, the result is a highly durable floor that will last a long time.
Companies can use our design flooring to embed their logo in it or colour it to match their individual corporate design, for example. Due to the fact, that it is very step-resistant and weight-bearing, epoxy resin is also well suited as an industrial flooring. It can be driven on with heavy equipment such as a forklift truck without causing any damages.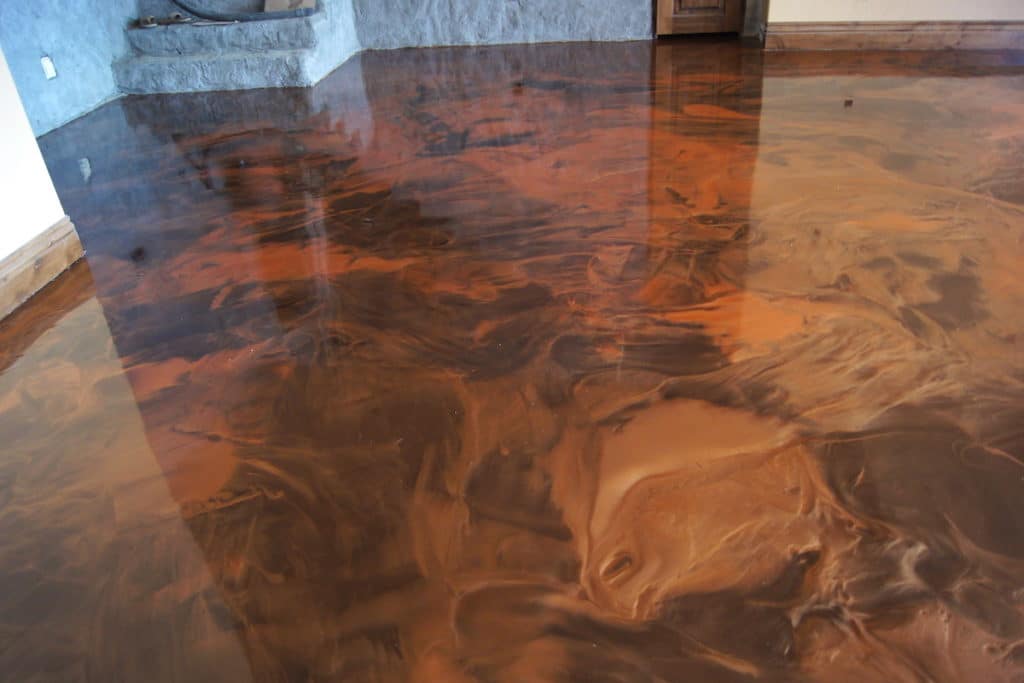 More than
314,000+
Satisfied costumers
Website very informative, product selection is also very interesting, the order was also delivered in a few days.
01.11.2021
Everything great! Especially the telephone contact. I would find it helpful if more videos were included. Explanations of what you have to consider.
13.10.2021
There was a small problem with my last delivery, which was fixed immediately after a short call without any problems.
22.09.2021
Transparency
Quality
Customer Service
Marble Look Created with Epoxy Resin
A genuine marble floor can be very expensive. Cheap marble tiles are often of poor quality, very thin and they, therefore, break quickly. In general, marble floors are very delicate and require regular maintenance. On the other hand, an epoxy design floor in marble look is easy-to-clean and very cost-effective. The marble look created with epoxy resin and suitable colours is deceptively real. It offers significantly lower costs, easy installation and much higher load-bearing capacities than genuine marble.