Epoxy Resin for Boats
---
EPODEX offers epoxy resin for boat building and boat repairs. Due to the products properties, epoxy resin is suitable for a numerous amount of applications in the boating world. These include the construction of new boats, conversions, and repairs to boat hulls.
With EPODEX epoxy resin you are choosing a solvent-free, ultra resistant, synthetic resin that you can rely on in heavy seas.
Advantages of Marine Epoxy
Boats are often made of polyurethane resin, which is durable, only after preliminary treatment with bonding agents. It evaporates faster than epoxy resin. Marine epoxy resin is the simple and modern solution for building or repairing boat hulls. It is ideally suited for laminating and is extremely durable & resistant. Marine epoxy is characterized by low material shrinkage, effective osmotic protection, and excellent adhesion. Therefore, it is not surprising that epoxy resin is used in Aviation, wind power plants, and in the automotive industry as well.
Boat Building with Epoxy Resin
EPODEX offers 4 different resin kits for a wide range of applications. When boat building, we highly recommend our epoxy primer, EPODEX Sealer & Primer, and the coating resin EPODEX ECO.
Unlike any other epoxy primer, the water-based Sealer & Primer can be applied with a foam roller and is not self-levelling. It ensures strong adhesion, even under tricky conditions, and is slip-resistant. It can be used to seal walls and floors and is an ideal base for further layers of casting resin. It is also well suited as the sole floor sealant on your boat.
EPODEX ECO is a low-viscosity epoxy resin with layers of glass fibre, carbon fibre, aramid, and mixed fibre fabrics. This creates a fibre composite in which you can laminate boats with. It is suitable for a wide range of applications such as civil, electrical, and mechanical engineering. It is a classic coating, laminating, and repairing epoxy resin. Our ECO system is miscible with all colour pigments.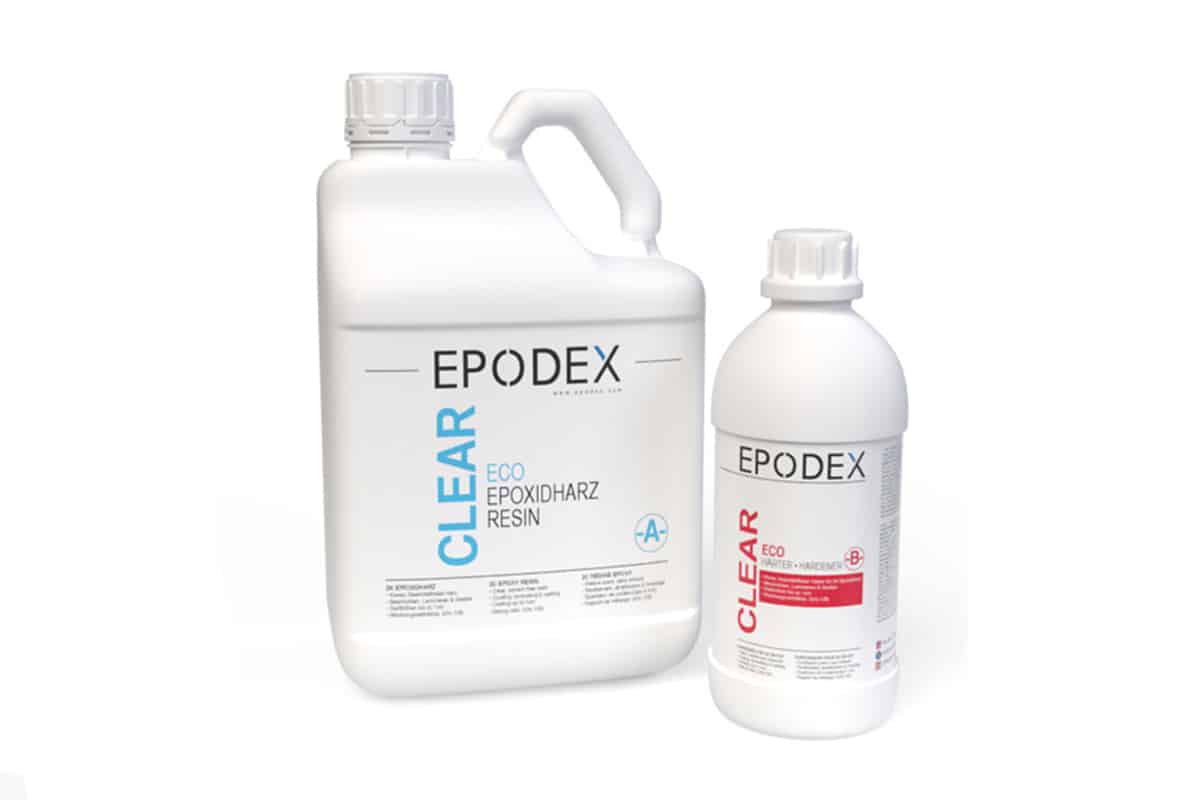 ECO System (Resin+Hardener)
Resin to coat, laminate and repair
Layer thickness: 0,1-1cm
Clear, frost stable and BPA-free
Use: Coating (floor, table etc.), making of terrarium/aquarium, stone carpet, jewellery making and much more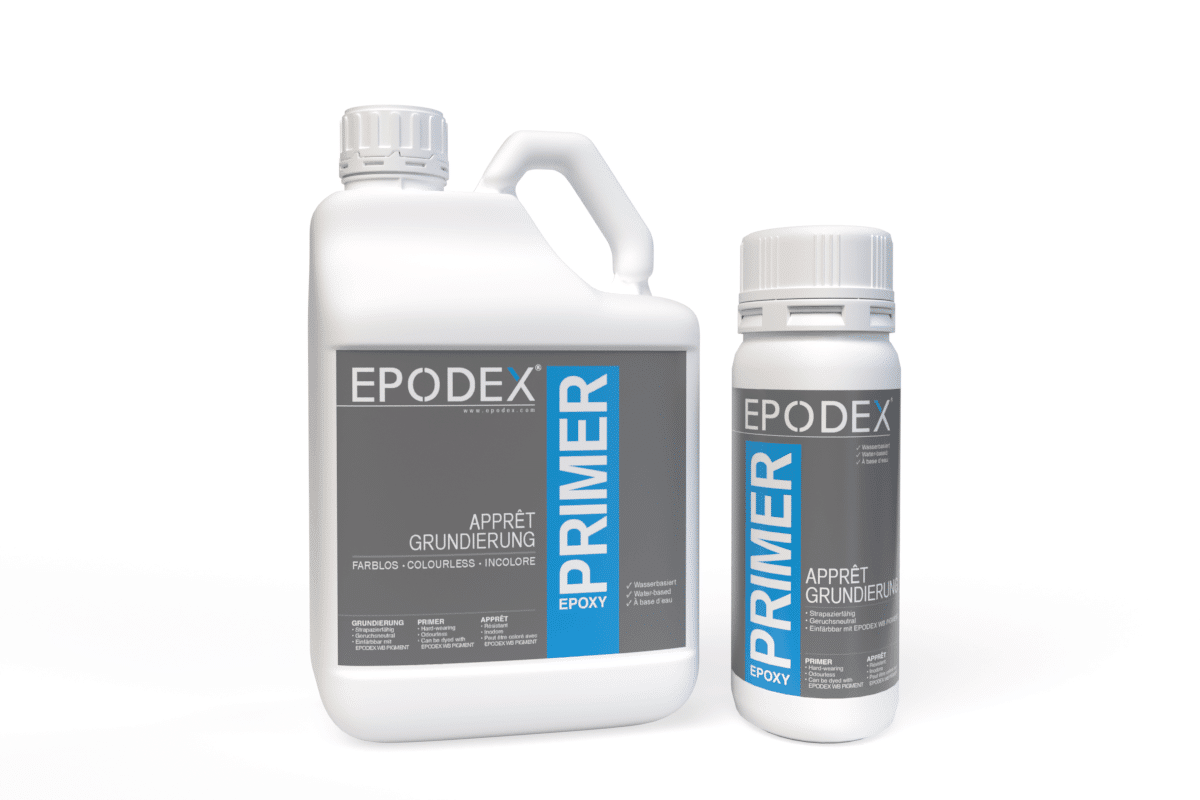 EPOXY PRIMER System
Primer suitable for epoxy resin coatings
Layer thickness: approx. 0,3mm
Consumption Volumes: 120-150g/m² per layer
Odourless 1-Component System
Use: Primer for floorings, walls and other surfaces
ProvenExpert

TOP ratings
˂
Everything great! Especially the telephone contact. I would find it helpful if more videos were included. Explanations of what you have to consider. 03.10.2020
There was a small problem with my last delivery, which was fixed immediately after a short call without any problems. 01.09.2020
Website very informative, product selection is also very interesting, the order was also delivered in a few days. 22.08.2020
˃
Repair Your GRP Boat with Epoxy Resin
Does your boat made of GRP have holes, osmosis, or other damages?
You can use epoxy putty to fill small holes & damaged areas, but our resin can also repair larger damages. Our Sealer & Primer system provides a new, step-resistant floor on your boat. With epoxy glue you can create extreme bonds, which can be drilled, painted, or sanded after curing.
Marine epoxy is essential to boat building as no other material is better suited and more optimally adapted to the requirements of GRP boats. Since GRP is a glass fibre reinforced plastic (a material made of plastic and glass fibres), repairing your boat works best with marine epoxy. Use EPODEX ECO to produce glass fibres and repair your GRP boat. If a different material was originally used for your boat dont stress it! Epoxy resin generates long-lasting bonds.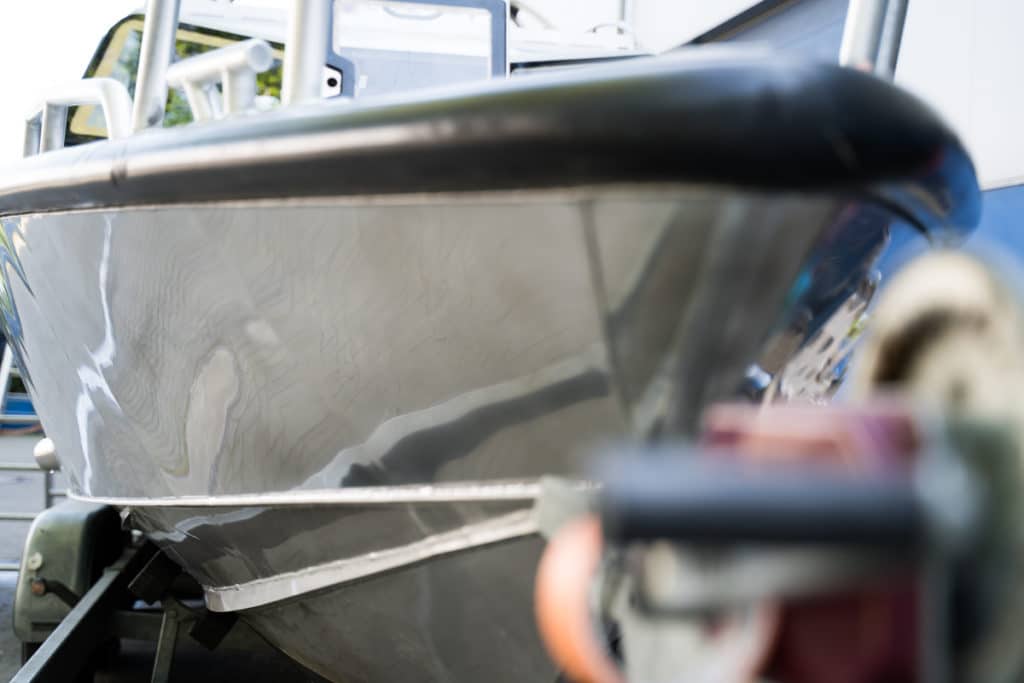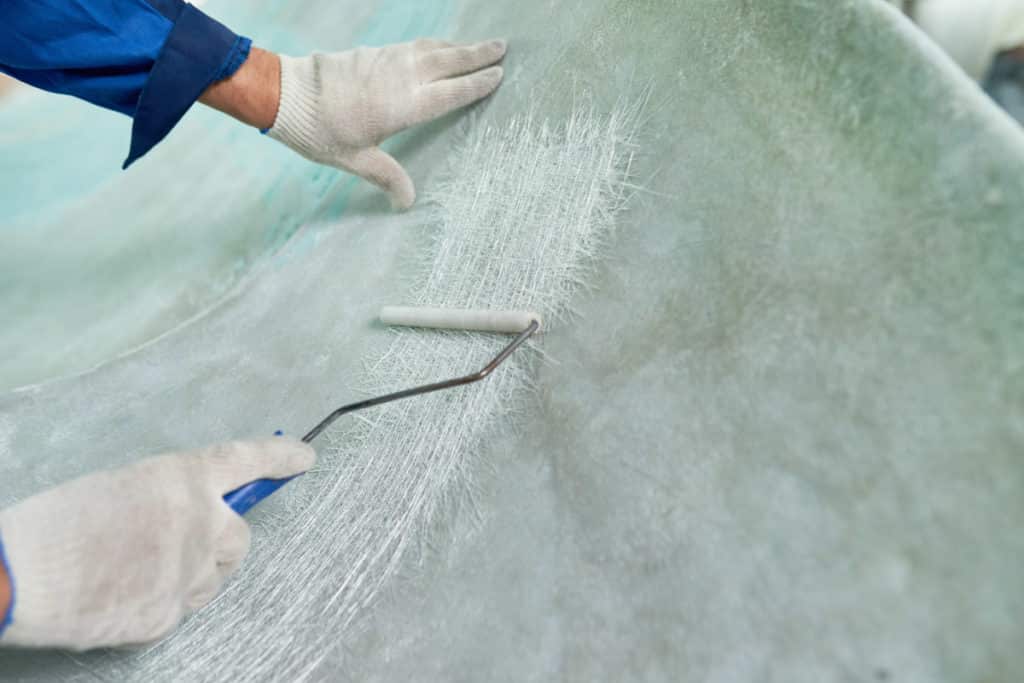 How-To Use Marine Epoxy
In rough seas your boat is exposed to various stresses like salt water, temperature fluctuations, mechanical stress, and high humidity levels. Marine epoxy offers the highest possible protection against those stresses. During processing & curing there are several things to consider: the ambient temperature should constantly be around 20°C when applying epoxy resin. While lower temperatures slow down the chemical reaction of resin and hardener, higher temperatures accelerate the process. As a rule of thumb, an increase of 10°C doubles the chemical reaction rate.
It is important that humidity does not exceed 70%, otherwise overall finish & look of the surface will be negatively affected. Our water-based primer system EPODEX Sealer & Primer  is the exception to that rule, as it was specially designed for humid surroundings. If you´ve already laminated or coated your boat or parts of it, you can use our resin kits (ECO, PRO or PRO+) to a subsequent heat treatment. This process, which is called tempering or post-curing, significantly improves the durability & heat resistancy.