Modern Bathroom in Just a Few Steps
Do you want a modern bathroom, but don't feel like long-lasting and expensive renovation work? No problem, with the bathroom sets from EPODEX you can modernise your bathroom quickly and inexpensively yourself. From high-quality paints and varnishes to modern decorative items, we are your one-stop shop for everything!
Bathrooms Made Simple
EPODEX allows you to renovate your bathroom quickly and cost-effectively. Here's how it works: Choose your desired bathroom design from our eight-bathroom sets. Then put together your set yourself by adding our colours and decorative items to your shopping cart. From a classic white bathroom to a modern sage and anthracite grey, you get all the trend colours for a renovation.
Is the colour you are looking for not listed?
Here you can shop our tile paint, wall paint and furniture paint in every colour:
A Stylish Bathroom for 100€ - It's That Easy!
The bathroom is the room that we inevitably visit several times a day. Unfortunately, we do not always devote the necessary time to making the bathroom look beautiful and modern. In many cases, we also lack the necessary budget, because extensive renovation work is very expensive. It is not uncommon for a modern renovation to cost up to €5,000 and more. The renovation can quickly go beyond the budget.
We have the ultimate solution! EPODEX helps you to transform your bathroom into an absolute oasis of well-being, quickly and inexpensively. Depending on the size of the bathroom, you can get a modern bathroom with EPODEX for around 100€. We deliver ready-made bathroom concepts, so you can see the finished result before you buy. In each product gallery, you'll find photos and how-to videos where we explain step-by-step how to get closer to your bathroom dream. From painting the tiles with our special 2K tile paint to painting the walls and ceiling with EPODEX wall paint, to repainting the fittings and radiators – we show you how to achieve a modern bathroom renovation quickly and easily!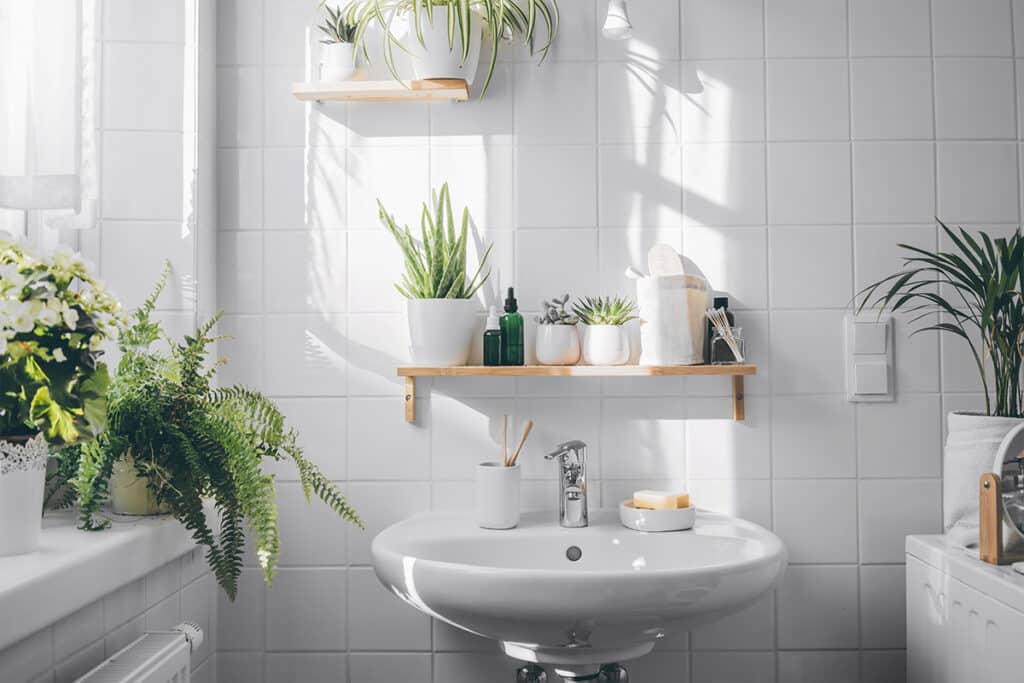 More than
1000000+
Satisfied costumers
Website very informative, product selection is also very interesting, the order was also delivered in a few days.
01.11.2021
Everything great! Especially the telephone contact. I would find it helpful if more videos were included. Explanations of what you have to consider.
13.10.2021
There was a small problem with my last delivery, which was fixed immediately after a short call without any problems.
22.09.2021
Transparency
Quality
Customer Service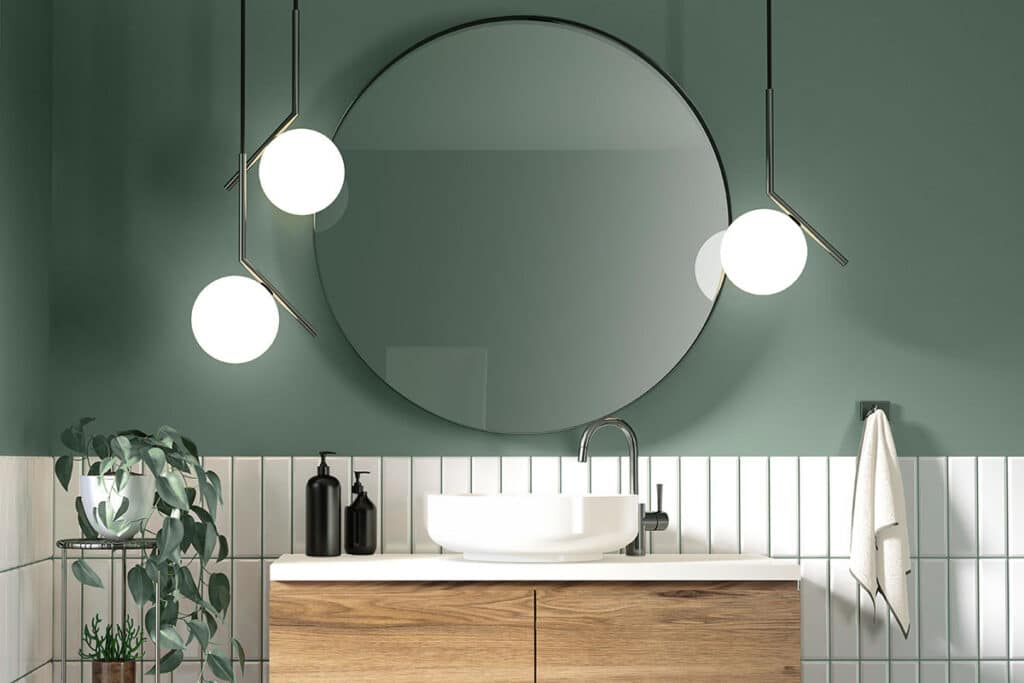 Renovating the bathroom in a rented flat? - Ask your landlord!
Very few rented flats have modern and contemporary bathrooms. Many owners want to invest as little as possible in their rented flats. It is not uncommon for the tiles to be from the 70s, 80s and 90s. Tenants may be annoyed about tiles that have long since gone out of fashion. But even if they are not colourful, it does not mean that they look beautiful and modern straight away. Often the once-white tiles have yellowed and limescale, dirt and mould have already accumulated at the silicone and mortar joints. Here, cleaning and decorating are not enough. A modern bathroom requires the use of paint! Preferably with a silk matt finish, because high gloss was once upon a time! Combined with black matt fittings and other matt elements, your modern bathroom tiles will look like something out of a home design magazine in no time.
You are a tenant and want a modern bathroom? Show your landlord our bathroom sets and tell him about your idea! Very few landlords will stand in the way of a free bathroom renovation. Often you can even share the cost of the bathroom renovation with your landlord!