Wall Paints from EPODEX
With wall paint from EPODEX, you decide on top quality at a low price. We offer various types of highly opaque wall paint for different areas of application. Whether timeless polar white or a trendy colour – you will find it here!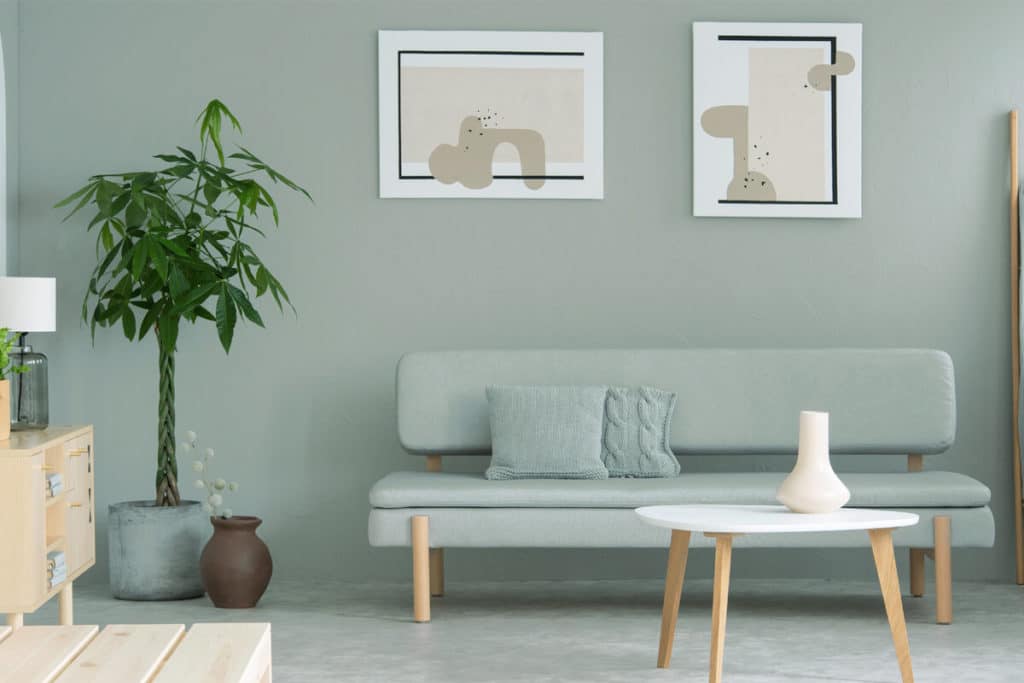 Wall Paint in White or Colour
Bright white is the most popular wall colour. A white wall creates a clean, minimalist environment. This shows off your furniture, plants, and decorations to their best advantage. To achieve an opaque, radiant result, you should pay attention to high quality. Low-quality wall paint often only produces a good result after many coats.
So, save time and money by choosing an EPODEX paint with a high pigment and binder content. This way you will achieve a top result with less material and time! Whether it's emulsion paint for living rooms, washable latex paint or velvety powdery chalk paint – at EPODEX you'll find what you need!
Choosing The Right Paint
When choosing the right wall paint, the most important factor is determining where it will be used. You should also consider how much the wall will be exposed to and with what. In living rooms, an ordinary emulsion paint such as EPODEX INTERIOR PAINT is usually quite sufficient. If you want the powdery surface look of chalk paint, EPODEX CHALK PAINT is the right product for you.
In wet rooms, you should choose a waterproof and washable wall paint that is resistant to mould. EPODEX LATEX PAINT is ideal for this purpose. We also recommend our latex paint for the kitchen, as it can be easily washed off if it gets dirty.
Basically, all our paints are highly pigmented, easy to apply and very durable. You will find detailed information about the individual products and their application on the respective product pages.
More than
314,000+
Satisfied costumers
Website very informative, product selection is also very interesting, the order was also delivered in a few days.
01.11.2021
Everything great! Especially the telephone contact. I would find it helpful if more videos were included. Explanations of what you have to consider.
13.10.2021
There was a small problem with my last delivery, which was fixed immediately after a short call without any problems.
22.09.2021
Transparency
Quality
Customer Service
Paint for Bathrooms
In bathrooms, showers and baths lead to high humidity and strong temperature fluctuations. Therefore, use a damp room paint such as EPODEX LATEX PAINT to effectively prevent the wallpaper from peeling off and mould from forming. Once dry, our latex paint is ultra-resistant and washable. In addition, the wall can be cleaned easily and hygienically. It couldn't be any easier!
Paint for Kitchens
In kitchens, the humidity is higher than in other living spaces. In addition, stains can quickly appear on the wall when cooking and preparing meals. Therefore, protect your kitchen walls with EPODEX LATEX PAINT and make your kitchen walls resilient and easy to clean. Latex paint protects kitchen walls from mould and damage caused by water vapour.  There are practically no limits to the colour design of your kitchen wall paint, we carry all common RAL and pastel shades. In addition, our colours can be mixed with each other, so you are guaranteed to achieve your desired shade.
How to Apply
Applying wall paint is not complicated and is easy to do, even for beginners. Basically, the surface to be painted should be clean, free of grease and somewhat rough so that the paint adheres well. Before you start painting, you should always read on the respective product page how to apply the product and how much product you need per painting process. Always start by stirring the paint thoroughly and mixing it with the colour paste if necessary.
Then start applying the wall paint. Depending on the pattern you want to achieve, you can work with a paint roller, brushes, or sponges. You can find all the necessary accessories here. Depending on the surface and the desired colour intensity, you will need 1-3 coats. Then allow the paint to dry completely before touching or putting any weight on the wall.
More colors for the walls