Concrete Paint for Indoor and Outdoor Use
With our Concrete Paint, you can paint concrete surfaces in the colour of your choice. With this sealant, you effectively protect the material from moisture, cracks, and premature wear. Choose now between our 1K paint for walls and our 2K paint for floors!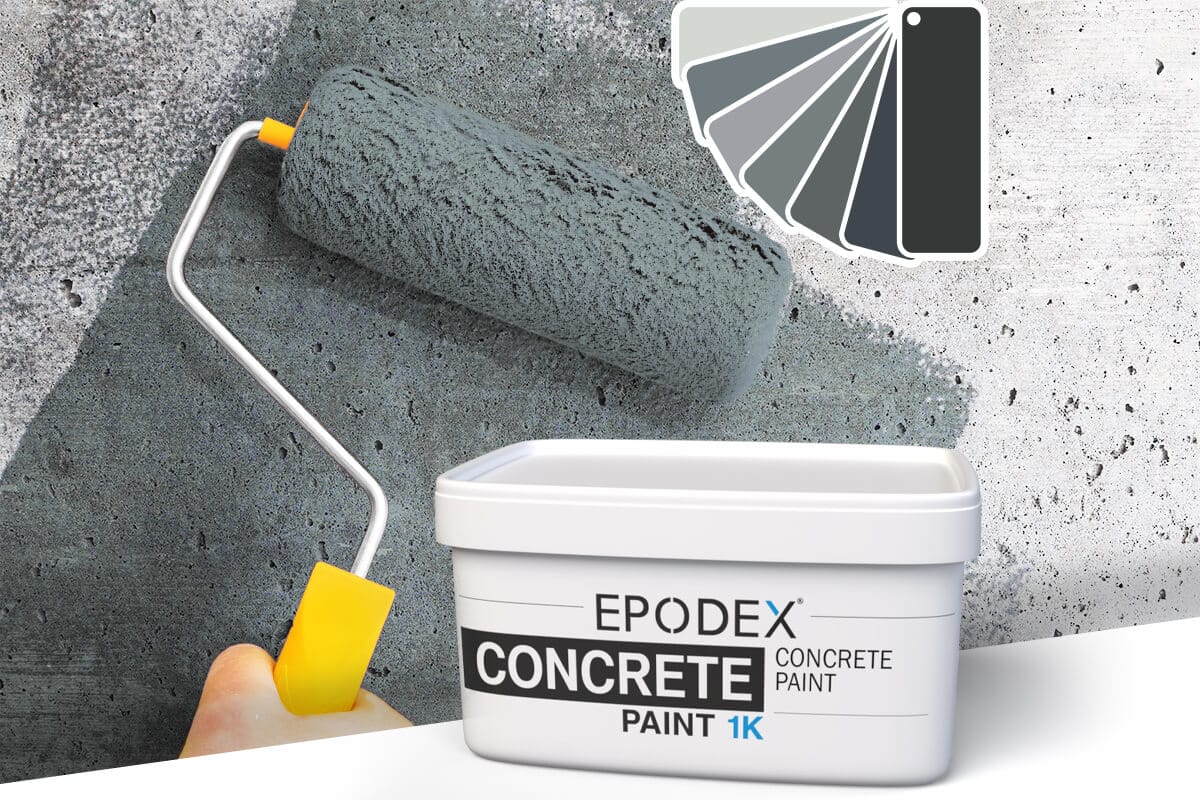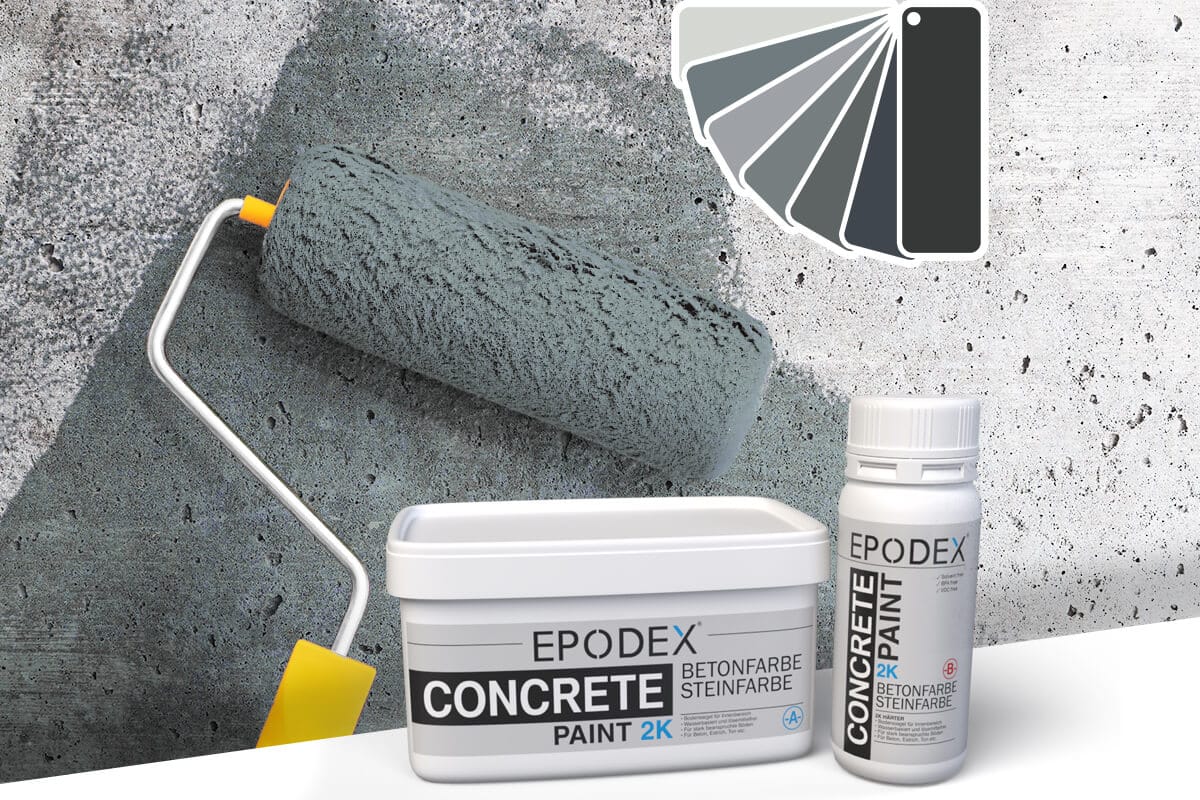 Our Promises
Your needs and wishes always come first for us
High Coverage
Our paints have a class 1-2 and thus the best coverage available. Often one coat is sufficient to reach full coverage.
Made in Germany
We are complying to the highest quality standards and always reaching out for more by constantly improving our existing products.
100% Hard-Wearing
All our paints are abrasion resistant and washable. Our two-component paint is also completely abrasion and water resistant.
Solvent-Free
Our paints are water-based and completely solvent-free. This guarantees a safe and enjoyable application.
Advantages of Concrete Paint
Concrete is a sensitive material that is absorbent and reacts to weathering. Untreated concrete surfaces, therefore, have roughly the same properties as natural stone slabs. Especially on heavily used surfaces, such as garages or industrial halls, and outdoors, concrete quickly becomes unsightly unless an additional protective layer is applied. This is why, you should always apply an additional protective coat.
EPODEX's concrete paint is the ideal choice. The application of our paint protects the surface from moisture, mechanical influences and minimises the formation of mould or moss.
What is The Difference between 1K and 2K Concrete Paint?
Choosing the right paint for your project is essential when it comes to painting. We carry two different products that are ideal for painting concrete floors or walls. Our CONCRETE PAINT 2K is a 2-components epoxy resin based paint and CONCRETE PAINT 1K is a 1-component acrylic based paint. No matter which one is most suitable for your use - Easy application and long-lasting result are guaranteed!
Which Concrete Paint do I need?
Whether for your patio, the stairs to your house, for exterior walls, walls, or
floor coatings
– concrete and stone paint is used wherever you want to make concrete on the house or in the garden
more durable or to beautify it
. If you want to achieve a perfect coating on concrete, it comes down to two factors:
choosing the right product and applying the paint properly
. To make it especially easy for you, EPODEX has developed a simple system. First, choose which paint suits your need.
CONCRETE PAINT 1K is abrasion-resistant, weatherproof, odourless, and water-based. It is suitable for
horizontal and vertical surfaces indoors and outdoors
without standing water.
If you want to paint a floor with a
very high mechanical load
, e.g., garages, car parking spaces, warehouses, industrial halls, and with constant water load, we recommend our more resistant CONCRETE PAINT 2K epoxy resin-based paint. Follow carefully the instructions on each product page.
More than
1000000+
Satisfied customers
Website very informative, product selection is also very interesting, the order was also delivered in a few days.
01.11.2021
Everything great! Especially the telephone contact. I would find it helpful if more videos were included. Explanations of what you have to consider.
13.10.2021
There was a small problem with my last delivery, which was fixed immediately after a short call without any problems.
22.09.2021
Transparency
Quality
Customer Service
Which Concrete Paint do I need for My Garage?
Garages are subjected to heavy loads and tear and wear. They should also be protected from spills. This is why, we recommend using our CONCRETE PAINT 2K which is perfect for this use.
Can I use Wall Paint on Concrete Floors?
No, refrain from doing so, as concrete is very absorbent. Use an epoxy or acrylic based paint for concrete floors.
Which Accessories do I need to apply The Concrete Paint?
Complete accessories kits can including everything, can be found on each product page. The kits were put together by our expert team to meet the requirements of each product.
How do I find out How Much Concrete Paint I need?
Determine the area to paint and easily select the right quantity in m² on each product page. All quantities are calculated for 1 coat. To achieve perfect coverage and long-lasting results, we recommend to apply two coats.
Inspirations
Projects that have been achieved with our products