Our Premium Quality Epoxy Resin
Epoxy resin by EPODEX is suitable for a wide range of applications.
In addition to coating floors and making tables, it can be used for lamination and repairs in the automotive sectors as well as model making and crafts.
Our epoxy resin is crystal clear and offers the addition of numerous colour pigments from our wide selection of shades.
High-Quality Epoxy Resin by EPODEX
Our epoxy resin kits meet the highest standards and are subject to strict regulations. Production takes place in state-of-the-art facilities and are regularly monitored for quality assurance enabling optimal production and short storage times. This allows us to offer freshly produced resin to all customers. Our products are also solvent-free, meaning no harmful thinners are exposed while handling, thus generating no loss of material due to evaporation during the curing process. We avoid using hazardous substances to be able to provide our customers with the safest products on the market. It is our main goal to keep a low carbon footprint and offer environmentally friendly products.
The formulation of EPODEX's epoxy resin stands out for its high bending and compressive strength. In addition, our resins are completely waterproof (after curing) and chemically resistant.
Buy 2-part Epoxy Resin
(Resin & Hardener)
What is Epoxy Resin?
We specialize in 2-part epoxy resin, which is mixed from resin and hardener. When the two components are mixed together in the correct ratio, an exothermic chemical reaction occurs. During processing, it is liquid at first, then becomes gel-like, and cures after. Depending on the system, this reaction takes shorter or longer, which also effects the possible applications.
For example, if you are looking to coat a tabletop choose a fast-curing resin such as EPODEX ECO. For river tables with higher casting depths choose EPODEX PRO+. To achieve optimal results, it is important to prepare the surface thoroughly and mix the two components according to the instructions. More importantly, the working environment must meet certain standards regarding temperature and humidity. You will find detailed information about our products as well as precise application instructions on each of our product pages.
ProvenExpert

TOP ratings
˂
Everything great! Especially the telephone contact. I would find it helpful if more videos were included. Explanations of what you have to consider. 03.10.2020
There was a small problem with my last delivery, which was fixed immediately after a short call without any problems. 01.09.2020
Website very informative, product selection is also very interesting, the order was also delivered in a few days. 22.08.2020
˃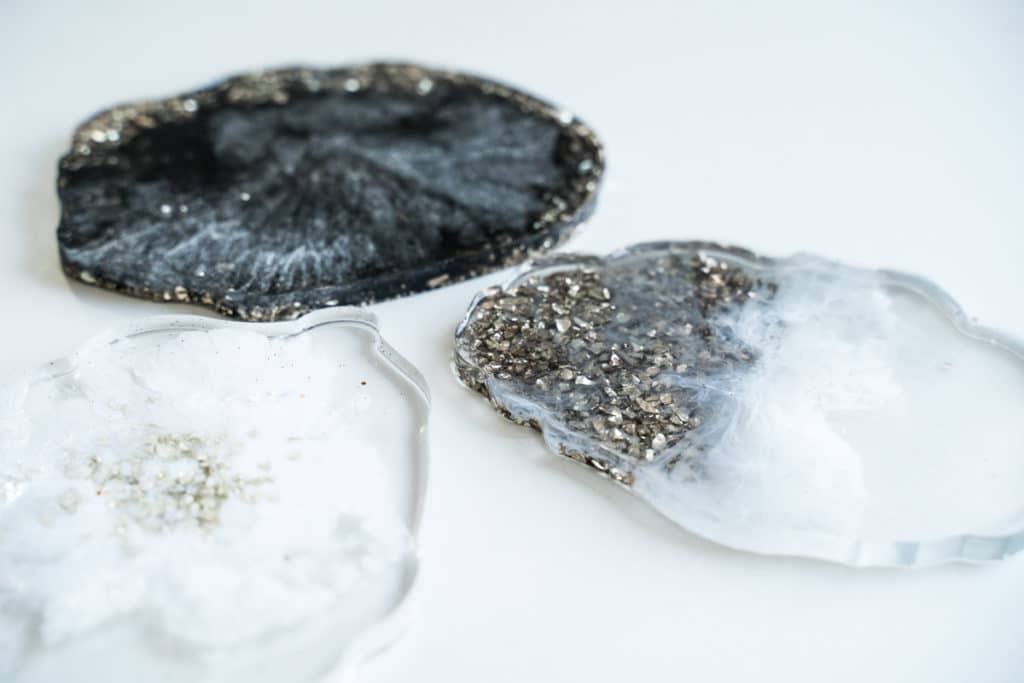 Application of Epoxy Resin
Insulate your industrial floor or garage floor, cast an epoxy table, or create your own jewellery. Thanks to the ideal mixing ratio of our resin and hardener our products are suitable for a wide variety of applications. From coatings to repairs and to the creation of river tables, possibilities are endless. You can even use our products in combination with glass, aramid, carbon fibres. Epoxy resin can be used hobby, craft, and industry.
Synthetic resin is easy and quick to apply and is equally as popular between our private and commercial customers. Our resin kits are ideally suited as and can be applied to almost any surface. EPODEX's epoxy resin has an excellent bond to materials such as concrete, metal, and Styrofoam. It is often used for sealing wood as well. Marine epoxy is the material of choice when it comes to manufacturing, repairing, and laminating GRP boats.