EPODEX LATEX PAINT
Traditionally, the term latex paint refers to paints with a natural latex binder, in other words, paints made from rubber tree sap. Today, the term latex paint more often refers to synthetic resin or acrylic varnish, which have similar properties to natural latex. By choosing EPODEX Latex Paint you are choosing a high-quality, environmentally friendly, low-odour, and easy-to-use product! This paint is highly resistant to abrasion and is elastic. It is designed for use on walls and ceilings that are subject to a lot of wear and tear. It is often used for painting stairs, kitchens, and damp basements!
Latex Paint – Matt or Glossy Finish
EPODEX LATEX PAINT is available in two types of finishes – matt & glossy. You can easily dye the paint yourself with any of our WB PIGMENT pastes. It is ideal to paint walls and ceilings. It can be applied onto absorbent and non-absorbent materials to protect them against dirt and mould.
EPODEX LATEX PAINT is odourless and water-based. It is quick and easy to use. It is ideal for beginners. It is recommended to be used at room temperature. Start by cleaning the surface to be painted. If the surface is very dirty or greasy, use EPODEX PRE-CLEANER to clean it. Use a plastic drop cloth to protect your work area from stains and spills. If you wish to paint a very smooth surface, it is recommended to sand it first. To do this, use sandpaper or an orbital sander. Then, if necessary, apply a suitable primer, e.g. an undercoat for porous surfaces. Mix the EPODEX LATEX PAINT with 3% WB PIGMENT paste to dye it. For example, to dye 1kg of LATEX PAINT EPODEX, add 30g of pigment paste to it. All WB PIGMENT paste can be mixed with one another allowing you to create your desired colour shade.
First, apply a coat of coloured paint to the surface to be covered with a brush or roller. Allow the first coat to dry for at least 8 hours before applying a second coat. Repeat the process until you have achieved the desired coverage. Allow the last coat to dry completely before touching the coated surface.
More than
314,000+
Satisfied costumers
Website very informative, product selection is also very interesting, the order was also delivered in a few days.
01.11.2021
Everything great! Especially the telephone contact. I would find it helpful if more videos were included. Explanations of what you have to consider.
13.10.2021
There was a small problem with my last delivery, which was fixed immediately after a short call without any problems.
22.09.2021
Transparency
Quality
Customer Service
Advantages of a Washable Paint
EPODEX LATEX PAINT is easy to apply and very hard-wearing. It can be washed and isn't affected by dirt. Since it is not vulnerable to moisture and water, it is a good alternative to tiles in bathrooms and kitchens. Even a thin layer of paint is sufficient to protect against dirt and mould. It can therefore be used on textured walls to protect them without losing their appearance.
Latex paint is more durable than conventional wall paint or unsealed chalk paint. EPODEX paint is also more resistant to abrasion than conventional paint as it is composed of less water and more binders. All these benefits make it a very popular choice as a wall paint in home kitchens, hotels, restaurants, and canteens. In addition to meeting the highest quality standards our paint is also environmentally friendly.
Repainting Latex Paint
Because of its resistance, it is not easy to paint over traditional latex with wall paint. However, EPODEX LATEX PAINT can be easily painted on with dispersion paint or any other type of paint. It is also possible to reapply a new layer of our paint to give your wall a new colour.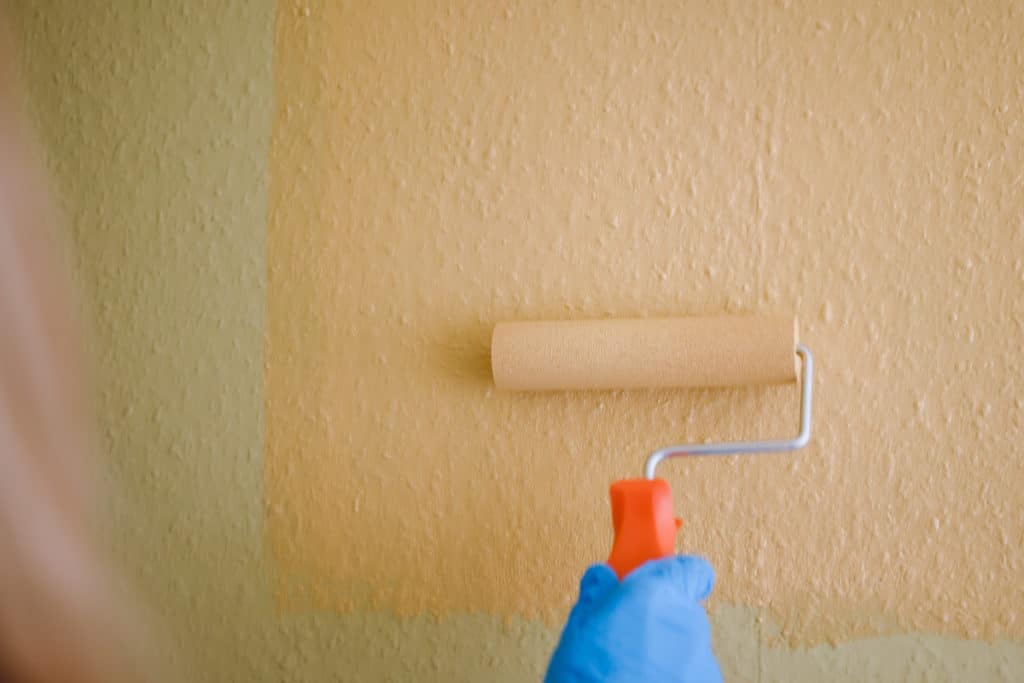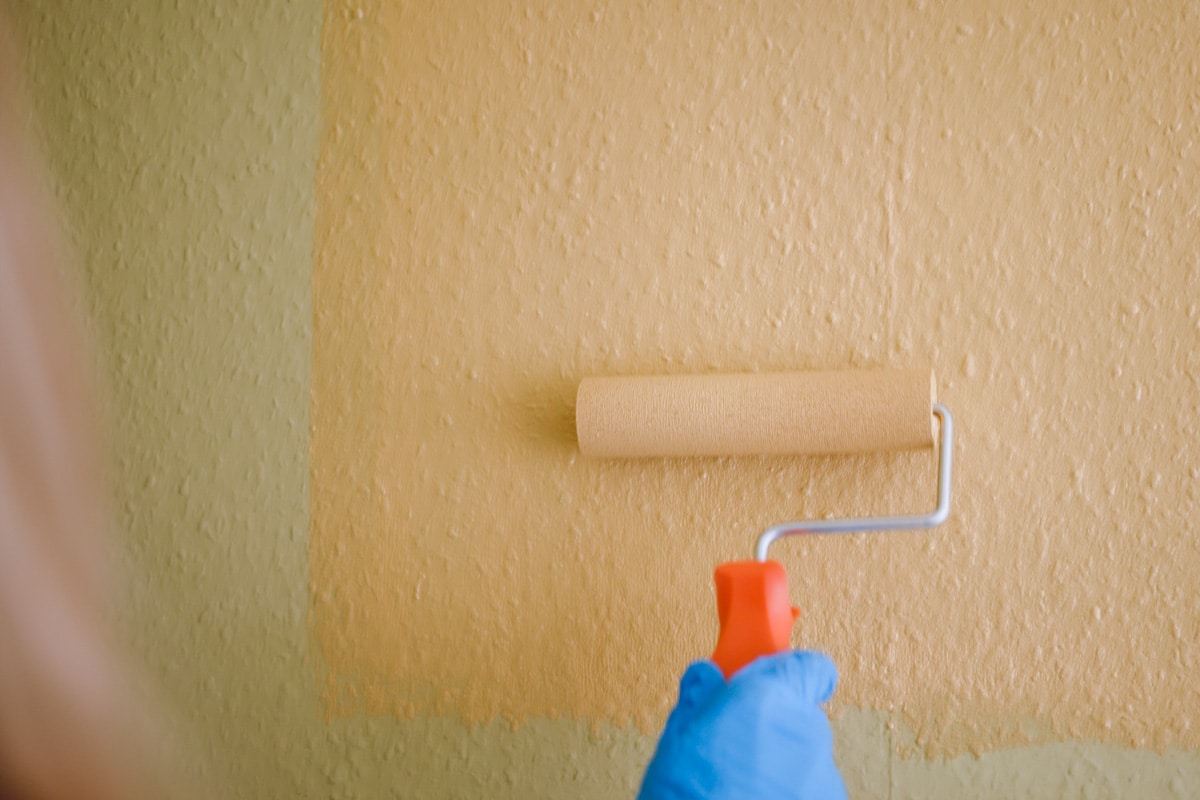 Latex Paint or Epoxy Resin
Latex paint and epoxy resin have very different characteristics and areas of application. Latex paint is mainly used for walls and ceilings, while coating resin is mainly used for floors. Some high-viscosity liquid resins can also be used on walls that are subject to heavy wear and tear. For example, our PRIMER epoxy resin system is more resilient than latex paint and is also suitable for vertical applications.
The PRIMER system can be applied with a foam roller. The finish is visually different from that of a painted wall. The PRIMER system contains glass beads that give it a rough texture. It is as easy to apply as other paints. As always, it is important to prepare your surface before applying the resin. Clean the surface to be covered and repair any damaged areas if necessary. Then mix the resin and hardener in the recommended mixing ratio and apply the mixture evenly to the surface to be coated with a foam roller.