EPODEX LATEX PAINT
With LATEX PAINT from EPODEX, you are choosing a low-odour and easy-to-use product that meets the highest demands! Discover our premium products today and convince yourself of the top quality!
Latex Paint – Matt or Glossy Finish
At EPODEX, you can get two different types of paint – matt or glossy. The paint is ideal for wall surfaces and ceilings. Coat absorbent and non-absorbent surfaces and protect walls from all kinds of dirt and mould.
Our high-quality latex paint is odourless and water-based. The application is simple and easy for laymen. If possible, work at room temperature. Start by cleaning the surface to be painted. If the surface is very dirty or greasy, use EPODEX PRE-CLEANER. Protect all surfaces in the vicinity that are not to be painted with a suitable cover.
For smooth surfaces, we recommend roughening the surface beforehand. To do this, use sandpaper or, on large surfaces, an orbital sander. If necessary, apply a suitable primer, such as a deep primer on plaster.
Then apply the ready-mixed paint to the wall with a paint roller or brush. Allow the first coat to dry for at least 8 hours before applying a second coat. Repeat the process until the desired opacity is achieved and allow the last coat to dry fully before loading the wall.
More than
1000000+
Satisfied customers
Website very informative, product selection is also very interesting, the order was also delivered in a few days.
01.11.2021
Everything great! Especially the telephone contact. I would find it helpful if more videos were included. Explanations of what you have to consider.
13.10.2021
There was a small problem with my last delivery, which was fixed immediately after a short call without any problems.
22.09.2021
Transparency
Quality
Customer Service
Advantages of washable wall paint
EPODEX LATEX PAINT is easy to apply and extremely durable. In addition, the paint is very hard-wearing and abrasion-resistant. It is therefore particularly suitable for heavily used wall surfaces and ceilings. It is often used for painting staircases, kitchens, or wet rooms! It can be wiped off and is insensitive to soiling. Since even water vapour does not harm the paint, it is a real alternative to tiles in bathrooms and kitchens. The paint can also be used well on textured walls, as even a thin layer is enough to realise the benefits of the paint. This way you make the wall resilient but keep the textured look. The material is suitable for absorbent and non-absorbent surfaces. The paint impresses with its resistant product properties, while at the same time being easy to apply.
The paint is significantly more resistant than classic emulsion wall paint or unsealed chalk paint. In addition, our latex paint has a higher abrasion resistance because it consists of less water and higher binder content. It is not for nothing that it is often used as wall paint in kitchens of private households, hotels, restaurants, and canteens. Our paints are environmentally friendly and meet the highest quality standards!
Repainting Latex Paint
Due to the resistant product properties, it is often not so easy to repaint a wall that has been painted with latex paint with normal wall paint. However, this is no problem with EPODEX – our paint can be painted over with emulsion paint without complicated preparation. You can also apply additional coats of LATEX PAINT to freshen up the paint.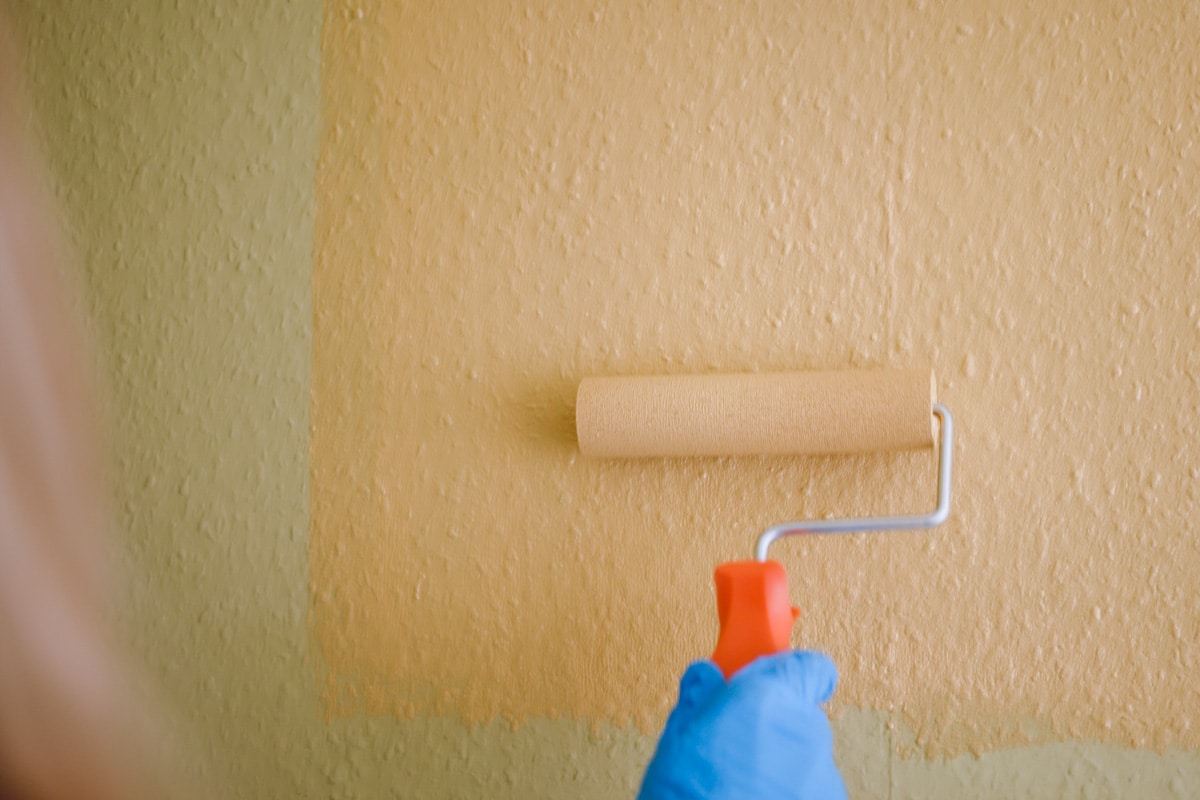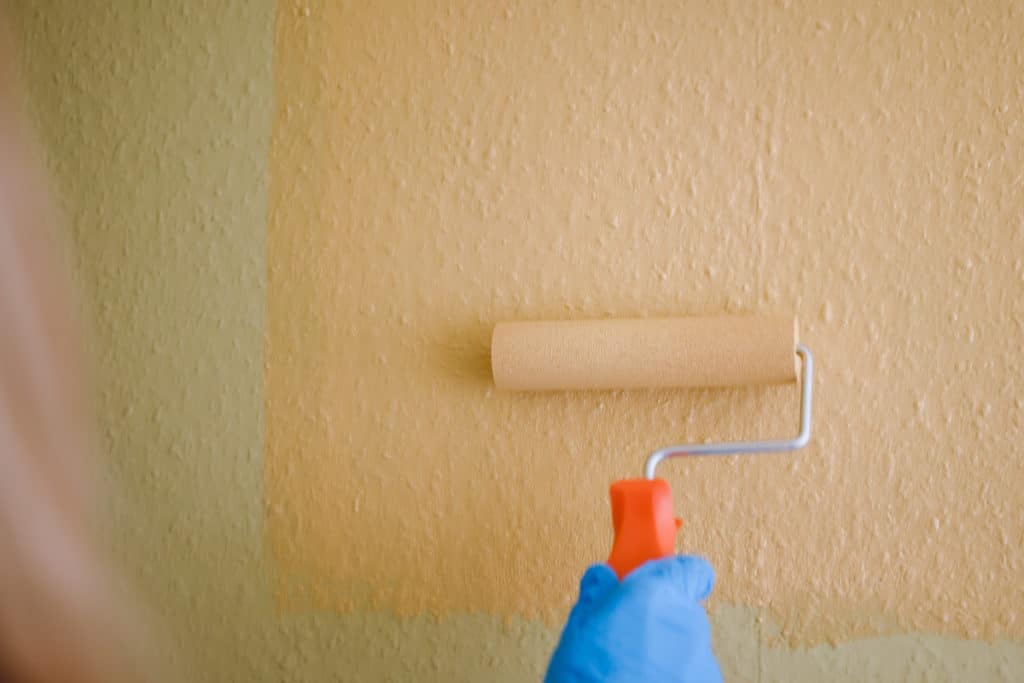 Latex Paint vs. Epoxy Resin
Latex paint and epoxy resin have fundamentally different product properties and areas of application. Latex paint is primarily used for painting walls and ceilings, whereas casting resin is mainly used for flooring. However, the liquid resin can also be used for very heavily stressed walls. For example, our resins CONCRETE PAINT 2K and TILE PAINT 2K can be used on walls. They are more resistant than our paint but must be mixed before application.
If you want to use epoxy resin, it is important that you prepare the substrate optimally, which means that you first clean it and repair damaged areas. Then mix the resin and hardener components in the specified ratio and apply it evenly with a foam roller.