Weatherproof Paint from EPODEX
A weatherproof paint also protects materials that are not dimensionally stable, such as wood, from damage caused by external influences. With EPODEX ACRYLIC PROTECT+, you are choosing a product that meets all important requirements and is easy to apply. For maximum flexibility and the best possible protection!
Advantages and Areas of Application
In gardens and outdoor areas, your wooden surfaces are exposed to numerous stressful influences. Sunlight, pests, moisture, and mechanical stresses take their toll on the material. Therefore, it is important to use a product that protects your surfaces permanently and is flexible and open to diffusion.
Whether on fences, the children's climbing frame or your carport – you need a sealant that protects effectively and permanently. EPODEX ACRYLIC PROTECT+ is an environmentally friendly and water vapour permeable varnish that meets all important criteria.
More than
1000000+
Satisfied costumers
Website very informative, product selection is also very interesting, the order was also delivered in a few days.
01.11.2021
Everything great! Especially the telephone contact. I would find it helpful if more videos were included. Explanations of what you have to consider.
13.10.2021
There was a small problem with my last delivery, which was fixed immediately after a short call without any problems.
22.09.2021
Transparency
Quality
Customer Service
Weatherproof Paint for Wood
Wood is a versatile material that is used, for example, to make children's playground equipment, fences, garden houses or outdoor barrels.
As a natural raw material, wood is extremely popular, but untreated it is also very susceptible to damage. Some types of wood are more resilient than others, but all wooden surfaces that are exposed to the weather outside must be protected. There are numerous products on the market for this purpose. In addition to wood paint, weatherproof paint and various varnishes, you will also find glazes and waxes.
To keep your wooden surfaces in perfect condition, both visually and technically, a good weather protection sealant is essential. With EPODEX ACRYLIC PROTECT+ weather protection paint, you can create a transparent seal or use coloured varnish. Only for garden furniture should you use EPODEX ACRYLIC PROTECT Varnish, as this is dimensionally stable and requires a solid varnish.
Properly applied and cured, your wood will be well protected against weathering, abrasion, and various other damages for years.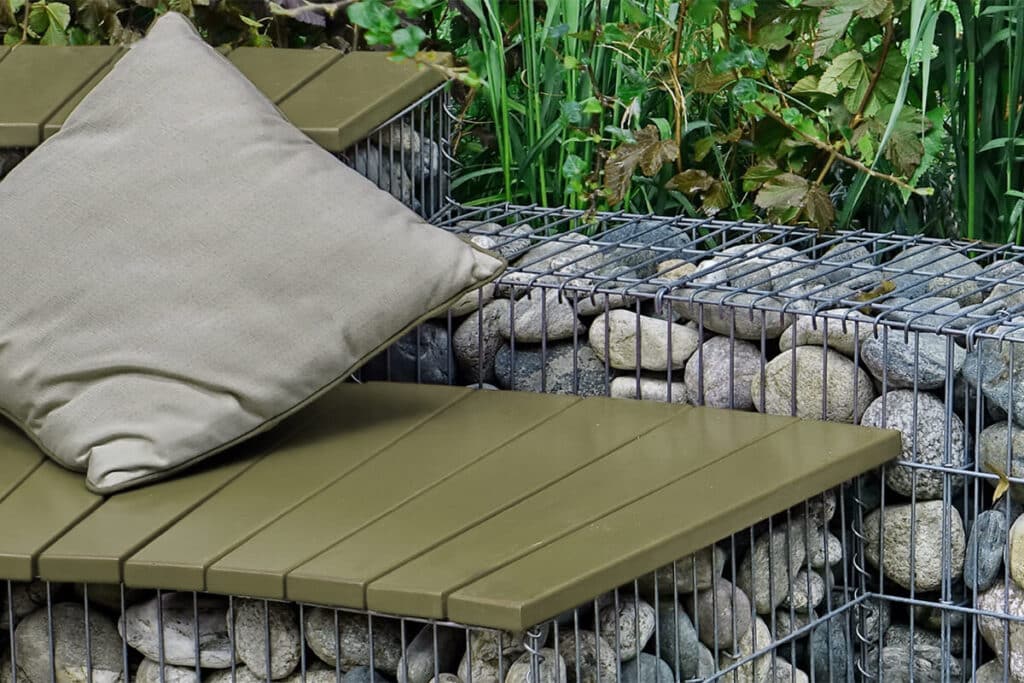 Paint On with EPODEX ACRYLIC PROTECT+
The use of weatherproof paint is done in a few simple steps. Before applying the weather protection paint, the surface must be clean and free of grease and dirt. Areas that are not to be painted should be masked off or covered with foil.
Then sand the surface with sandpaper or an electric sander. This is particularly useful for larger surfaces. You should remove any existing coats of paint as completely as possible before applying the new paint. Depending on the material, it is now advisable to apply a suitable primer. For wood, use a thin layer of EPODEX ACRYLIC PROTECT+ mixed with 10% water. For plastic surfaces use a plastic primer for better adhesion and for me-tall use a rust protection primer. Apply the primer thinly with a brush or foam roller.
Then mix EPODEX ACRYLIC PROTECT+. Then apply a thin layer of the product to the surface. Allow the paint to cure and repeat the process 2-3 times, depending on the desired coverage and colour of the substrate.
Allow the weatherproof paint to cure completely before loading the surfaces again.