Indoor and Outdoor Wood Varnish
Wood varnish is a generic term for various varnish products that are specially designed for sensitive materials such as wood. With EPODEX ACRYLIC PROTECT and EPODEX ACRYLIC PROTECT+, every wooded surface is safely and permanently protected!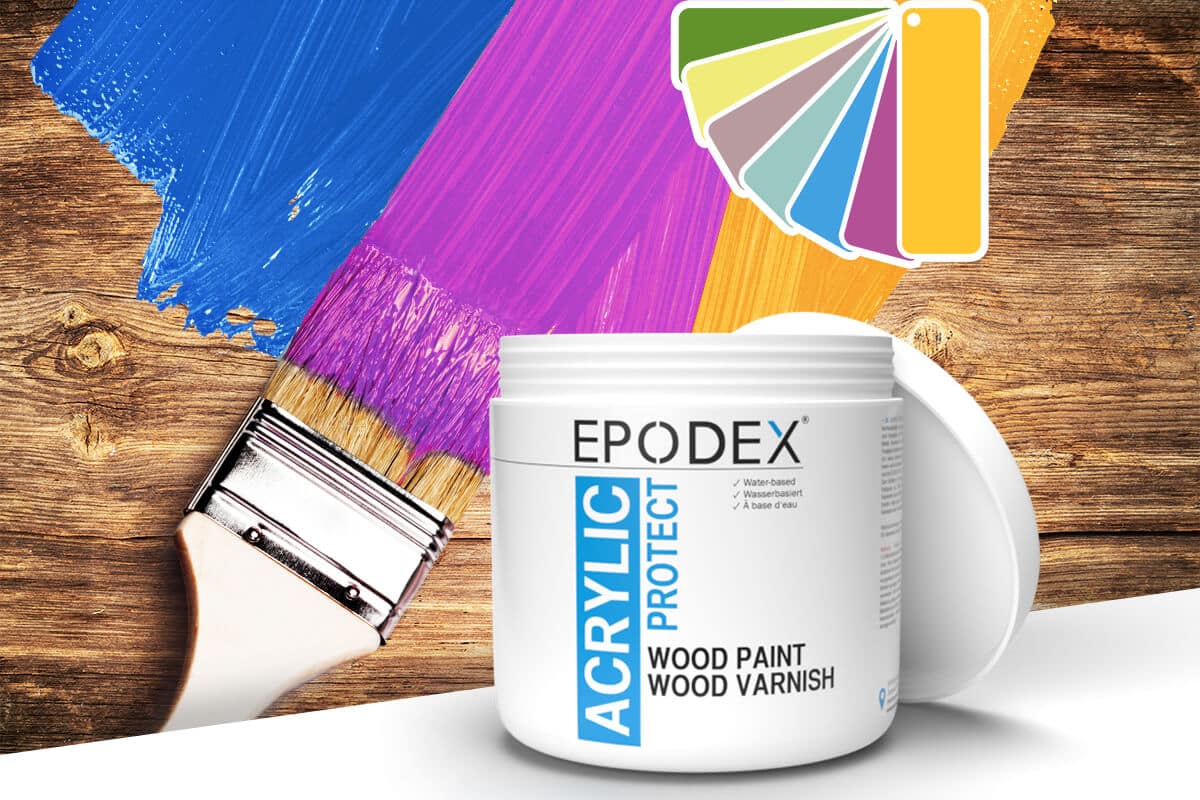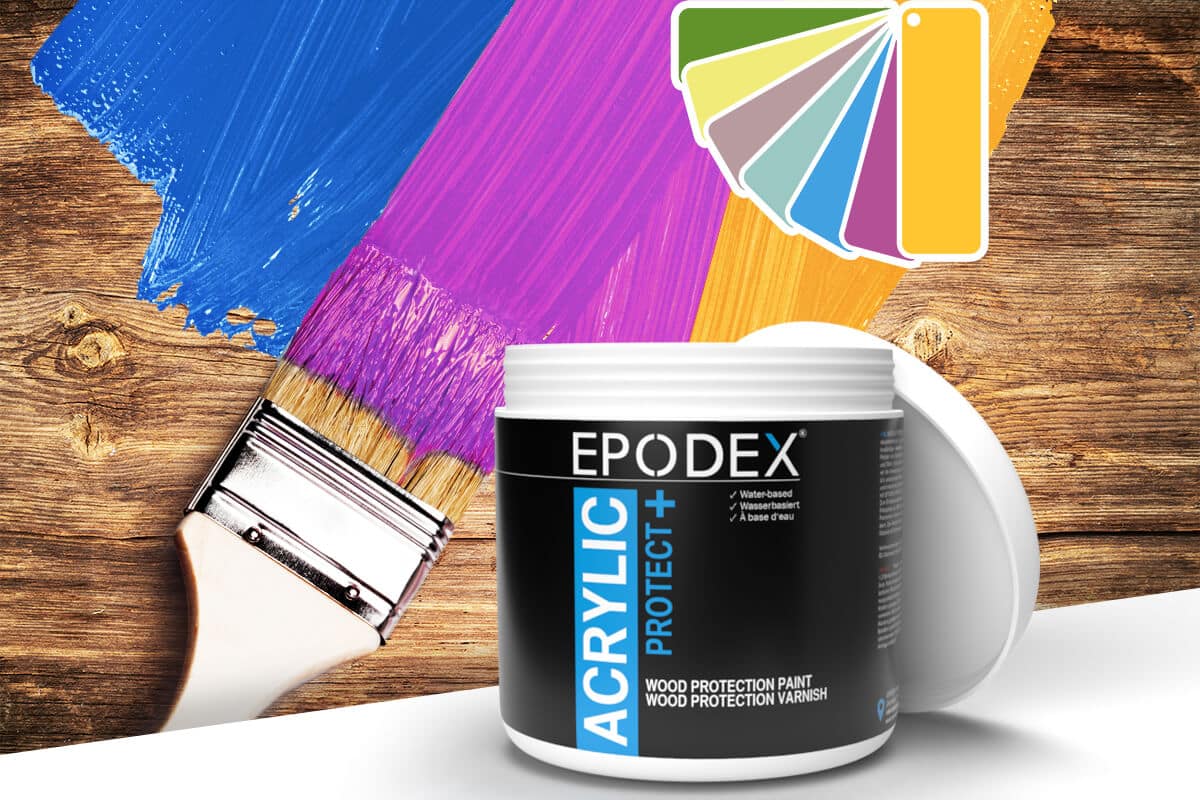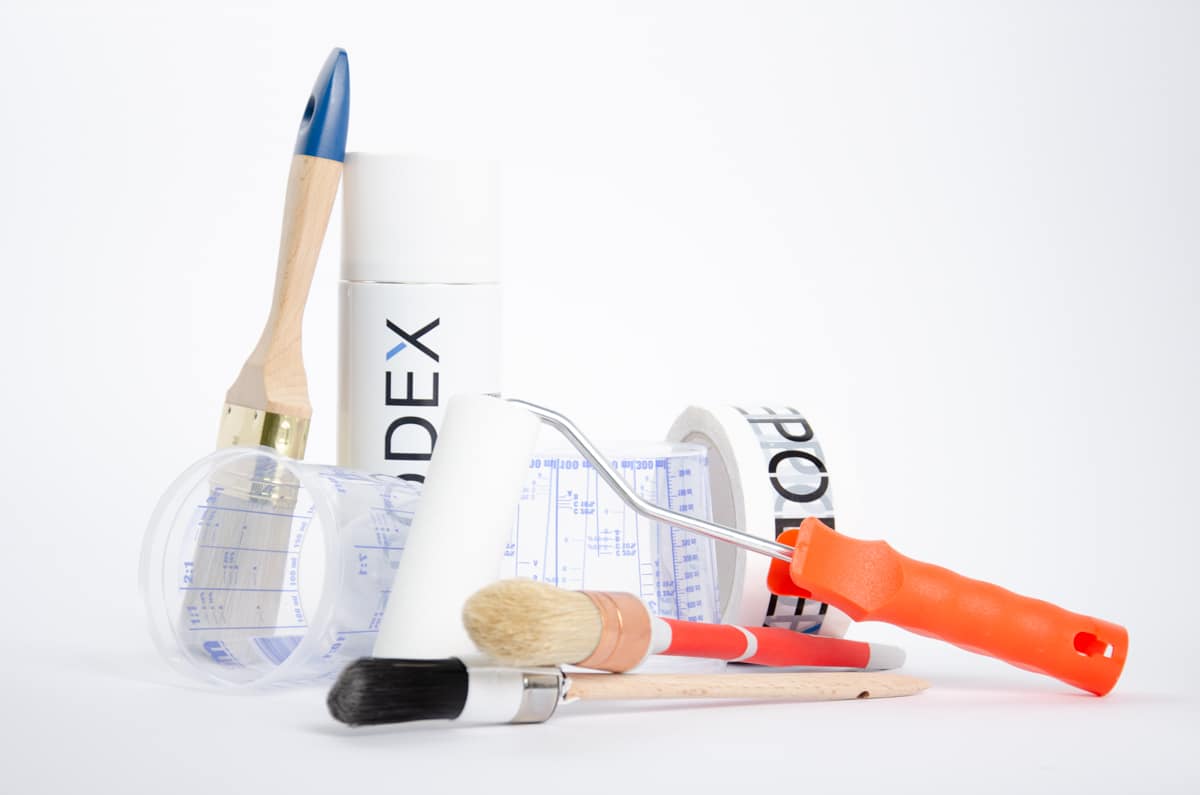 Applying Wood Varnish Outdoors
Especially outdoors, wood is exposed to great stress. Untreated wood quickly becomes soft, rotten, and unsightly. To prevent your wood degradation, we recommend protecting it effectively with one of our acrylic lacquers. Depending on the area of application, use either EPODEX ACRYLIC PROTECT for warp proof outdoor wooden furniture or our flexible weather protection paint EPODEX ACRYLIC PROTECT+.
All offered varnishes are low-odour, free from solvents classified as harmful to health and abrasion-resistant. Coating with our weather protection varnish prevents damage to wood caused by weathering, UV radiation and mechanical stress. Our wood varnish is particularly elastic and open to diffusion so, it holds perfectly on material that can warp and expand or contract depending on outside influences. Our varnish is perfectly suitable for summer houses, wooden facades, or carports. Use it as a sole coating in a colour of your choice.
More than
1000000+
Satisfied costumers
Website very informative, product selection is also very interesting, the order was also delivered in a few days.
01.11.2021
Everything great! Especially the telephone contact. I would find it helpful if more videos were included. Explanations of what you have to consider.
13.10.2021
There was a small problem with my last delivery, which was fixed immediately after a short call without any problems.
22.09.2021
Transparency
Quality
Customer Service
Painting Wood Yourself
Painting with wood varnish is uncomplicated and is no problem even for beginners. Always start by preparing the wood. It must be clean and free of grease. After cleaning, repair any cracks and holes with a filler. Then roughen the surface with sandpaper. Our assortment includes grit sizes in the range of P80 – P7000.
For large surfaces, you can use a sander for this purpose. Tape off all surfaces that are not to be painted and protect the surrounding area with a drop cloth.
Then apply a primer, for this, you can mix ACRYLIC PROTECT or ACRYLIC PROTECT+ with 5% water and apply a thin coat. Allow the layer to dry.
After the primer has dried, mix your varnish. First, apply the varnish with a brush or foam roller in a thin coat. Allow the layer to dry and repeat the process if necessary. When the desired opacity has been achieved, allow the lacquer to cure properly. Afterwards, you can load the surfaces as usual.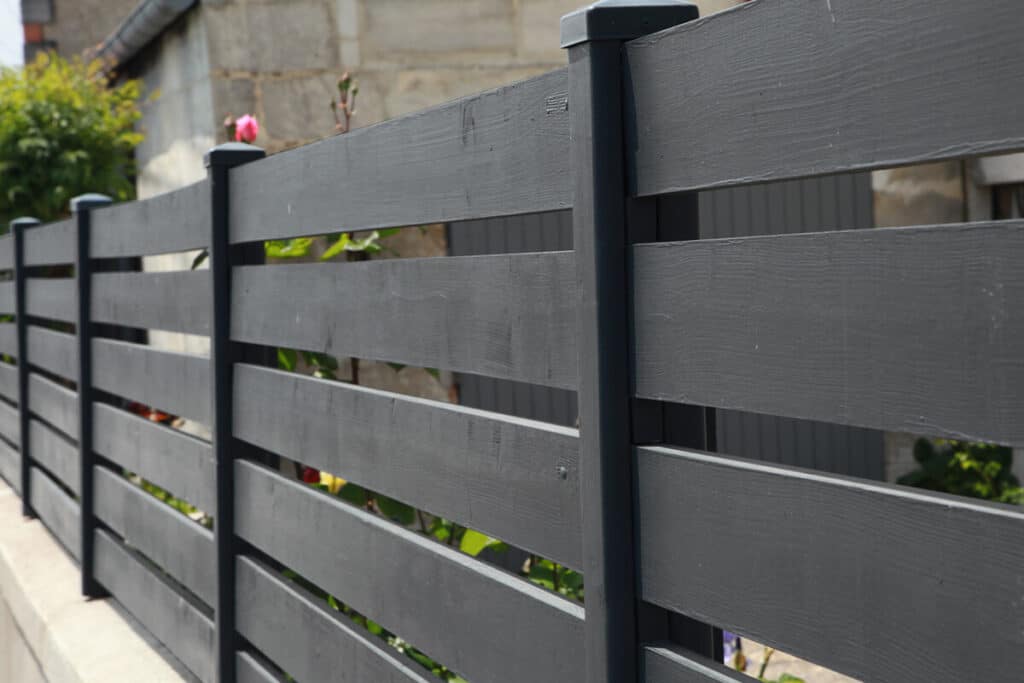 Wood Lacquer White, Grey, or Coloured
Our most popular wood varnishes are white and grey. In addition to these bestsellers, we also have all common RAL colours in our range. The colours can be mixed with one another, to achieve the exact colour, you want! We carry different shades of white and grey wood varnishes.
Choose a wood varnish from EPODEX now and let yourself be convinced by its ease of use and stunning result!
Varnish or Epoxy Resin – Which is suitable for what?
Depending on the area of application, it may be more suitable to coat the wood with resin instead of using wood varnish. A good example would be the coating of tables or counters, for example in the catering industry. Epoxy resin makes wooden surfaces particularly resilient and impact resistant. However, the visual result is similar in both cases, provided you use glossy wood varnish.
Check-in advance which product is more suitable for your project. No matter which you choose – at EPODEX you are guaranteed to find everything you need!