Resin Floors for Home and Industry
EPODEX offers everything you need to lay your own resin floor easily! Our resins are easy-to-clean, chemical-, and water-resistant. Those properties come in handy not only in industry but in private households, too. Get yourself the best resin floor on the market and choose EPODEX. All our products are offered in kits including the primer (2C), the resin and hardener, as well as the desired colour.
Buy EPODEX's Quality Resin Floor

EPODEX has specialised in the production and distribution of premium epoxy resin. All our products go through several quality tests before being released to our customers. We stand for consistently high quality at the best price. Our casting resin meets the highest standards. Once cured, it is crystal clear, food safe, and does not release any volatile compounds. Our resins can be used universally and are compatible with almost any substrate. If you have any questions, our competent service team is at your disposal.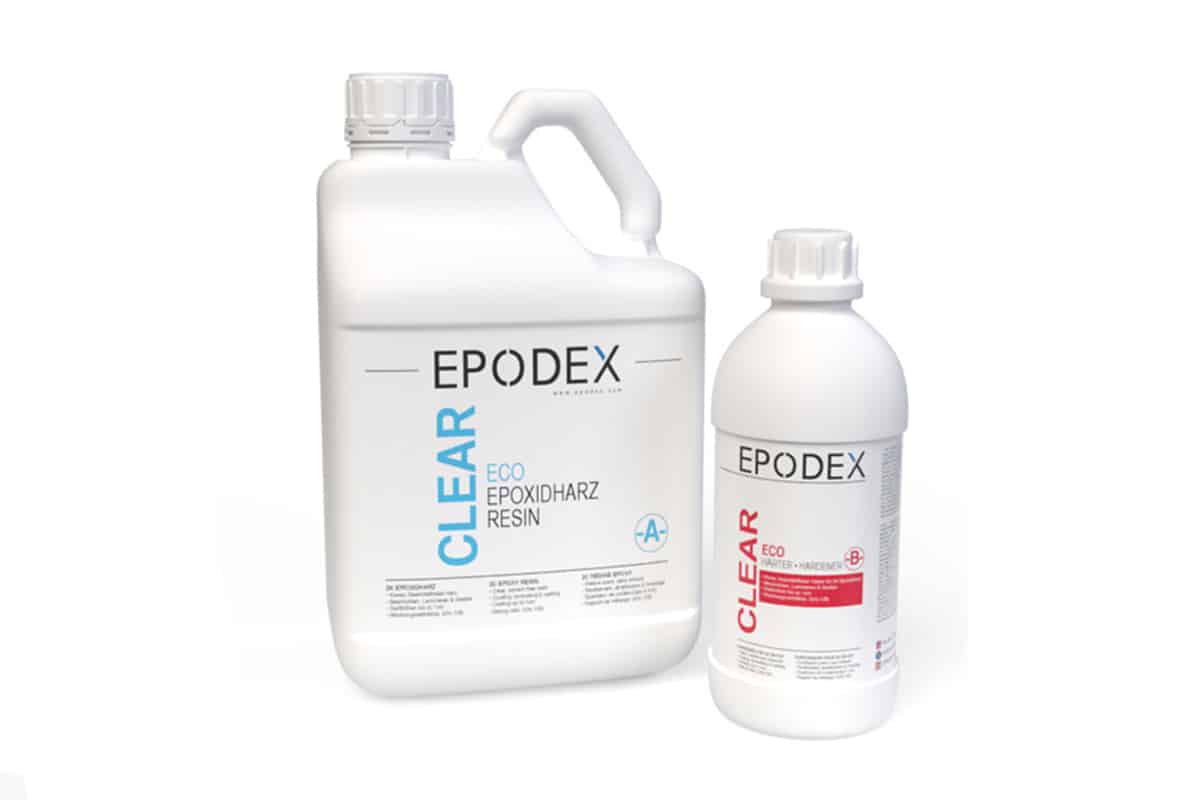 ECO System (Resin+Hardener)
Resin to coat, laminate and repair
Layer thickness: 0,1-1cm
Clear, frost stable and BPA-free
Use: Coating (floor, table etc.), making of terrarium/aquarium, stone carpet, jewellery making and much more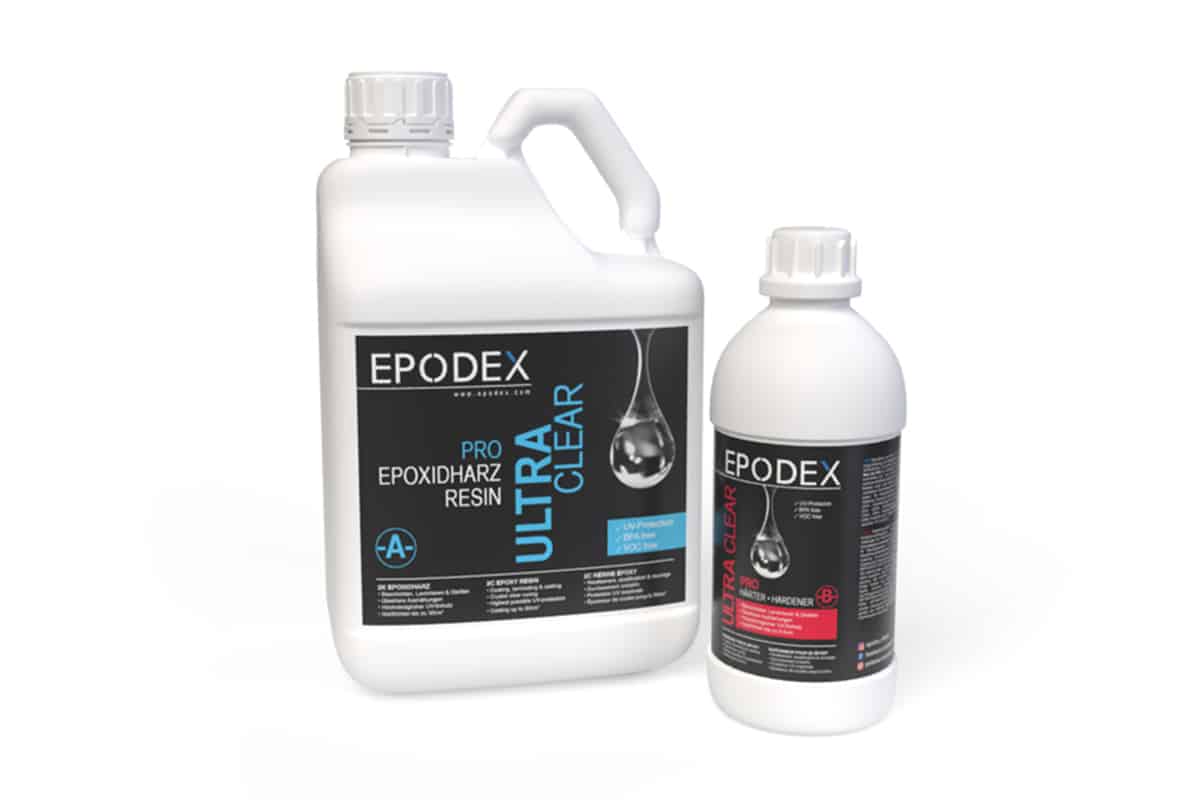 PRO System (Resin+Hardener)
Coating and casting resin
Layer thickness: 0,1-2cm
Crystal clear, UV stabilised, VOC- and BPA-free
Use: Coating (floor, table etc.), jewellery and decorative object making, artwork sealing and much more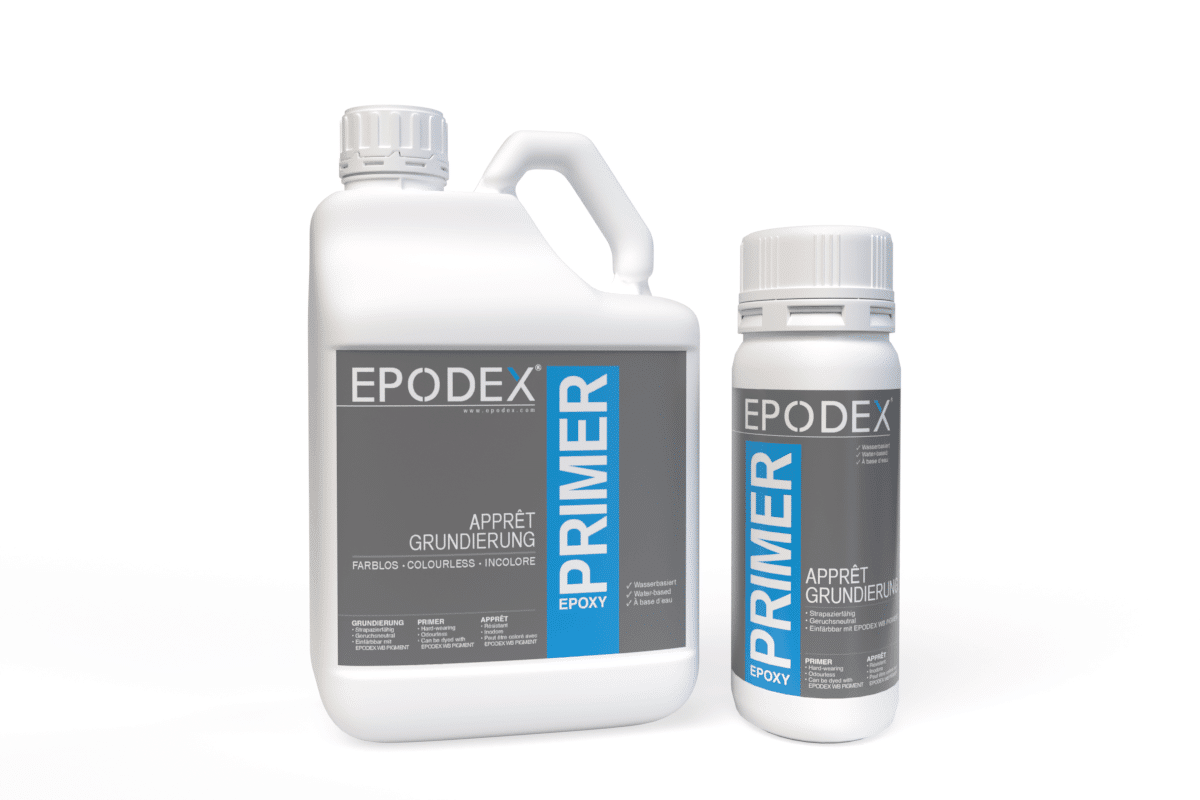 EPOXY PRIMER System
Primer suitable for epoxy resin coatings
Layer thickness: approx. 0,3mm
Consumption Volumes: 120-150g/m² per layer
Odourless 1-Component System
Use: Primer for floorings, walls and other surfaces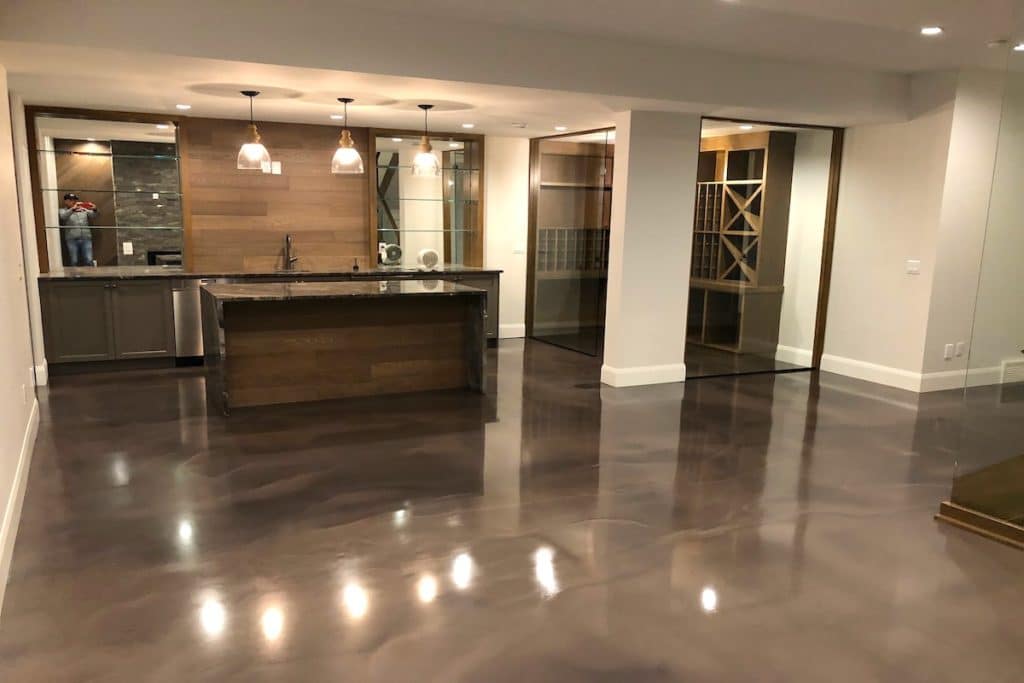 Resin Flooring at Home
Resin floors are suitable for indoor and outdoor use. Our wide colour range offers you the possibility to make a unique flooring to match your interior. It is possible to embed objects, flakes or images into our resin to give your flooring a 3D effect. Our water-based resin SEALER & PRIMER is ideal to coat garages and other living areas where the humidity level is constantly high.
Our resins are solvent-free, VOC-free, and phthalate-free and there is no health risk associated with them. Depending on the project and the area to coat, you can use EPODEX ECO, PRO or SEALER & PRIMER. No matter which resin you use to coat your floors, the surface will be easy-to-clean and will require no regular maintenance. Use our comparison table to know which product is the right one for you.
Industrial Resin Floors
Factory and warehouse floors are subject to heavy tear and wear. Conventional floorings such as concrete need constant repair and maintenance, resulting in high long-term costs. Investing in a resin floor is well worth it. Its mechanical and chemical resistance cannot be matched by any other type of flooring. In addition to the pratical side, a resin floor is also visually appealing and can be done to match with your corporate logo. In our online shop, you will find colour pastes and transparent colours, as well as metallic and neon pigments to dye your resin. Resin floors are completely seamless and smooth, making them easy-to-clean and hygienic.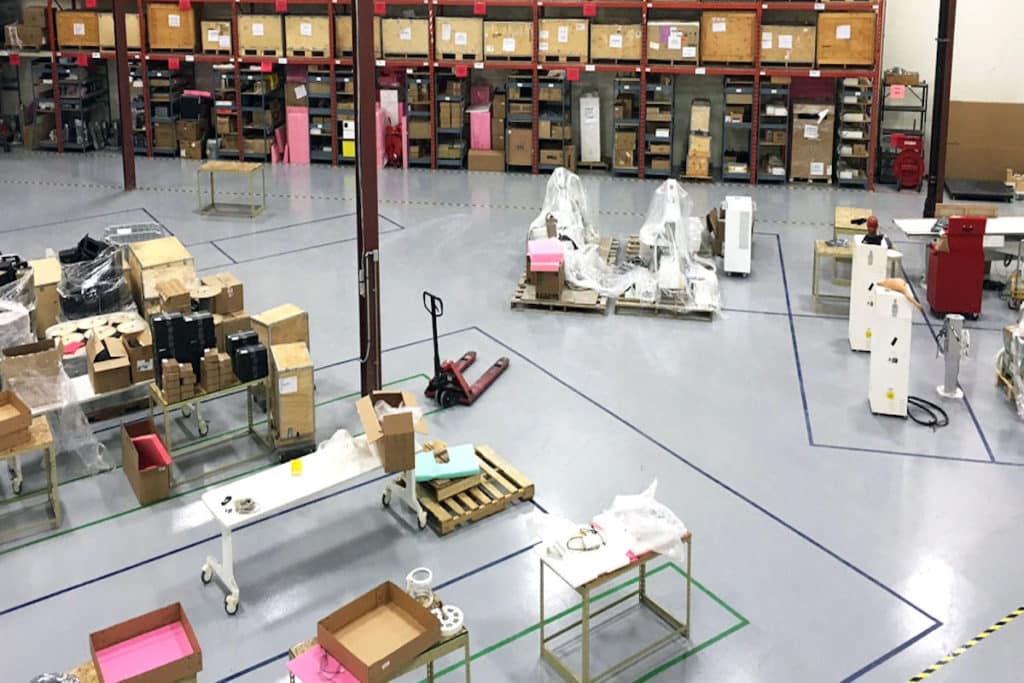 ProvenExpert

TOP ratings
˂
Everything great! Especially the telephone contact. I would find it helpful if more videos were included. Explanations of what you have to consider. 03.10.2020
There was a small problem with my last delivery, which was fixed immediately after a short call without any problems. 01.09.2020
Website very informative, product selection is also very interesting, the order was also delivered in a few days. 22.08.2020
˃
DIY Resin Floor
An epoxy resin floor is just as easy to lay as a customary laminate or PVC floor. Our flooring kits include an epoxy resin primer and a laminating resin. Each resin consists of two components. The resin A-component and the hardener B-component. Both components need to be mixed with one another in the appropriate mixing ratio in order to cure. First, clean and prepare the surface to be coated. Mask any areas or edges where the resin should not stick. Then, mix and apply the supplied primer. Let it cure and continue with the main coating accordingly. It is possible to add pigments to dye the main coat. Finally, remove the masking tape and let the floor cure completely. You can find detailed instructions here.