Create Epoxy Art with EPODEX
---
EPODEX has the right resin kits for epoxy resin crafts. You can use it for a wide variety of projects. Whether you want to use it for small castings such as coasters or large decorative sculptures – EPODEX is always the right choice in epoxy resin crafts.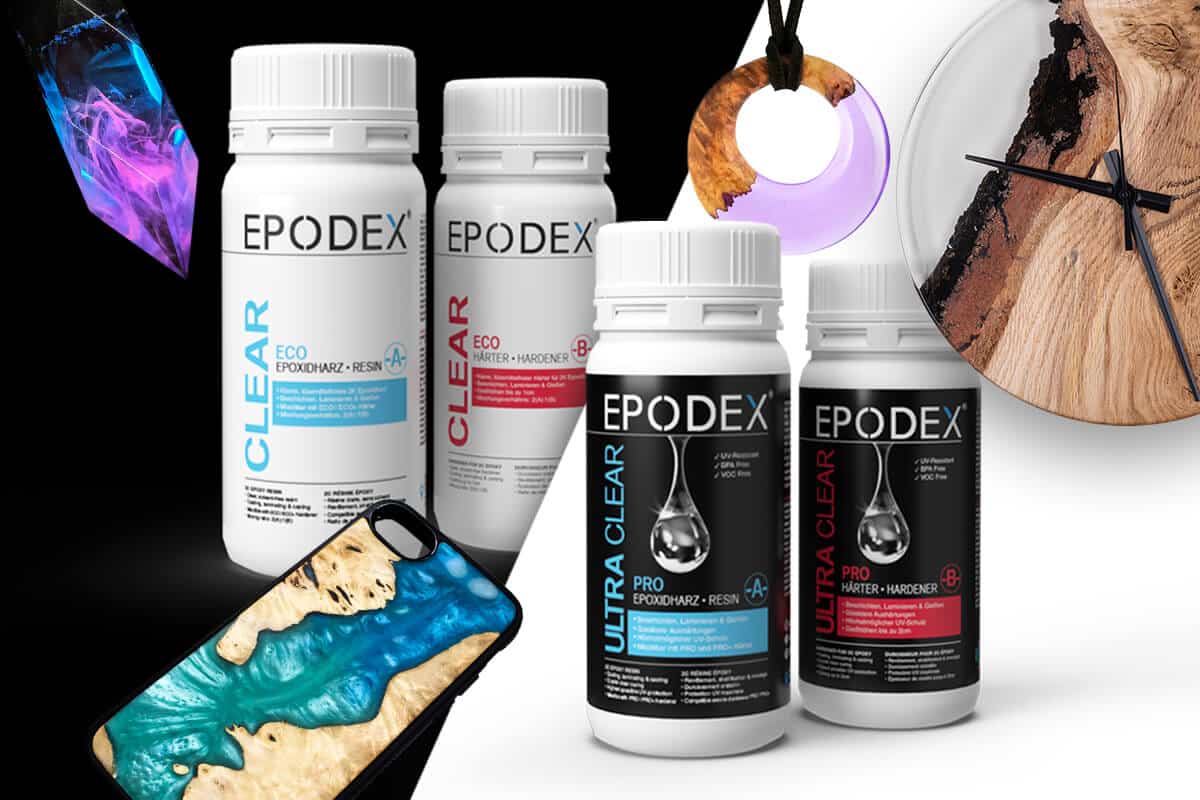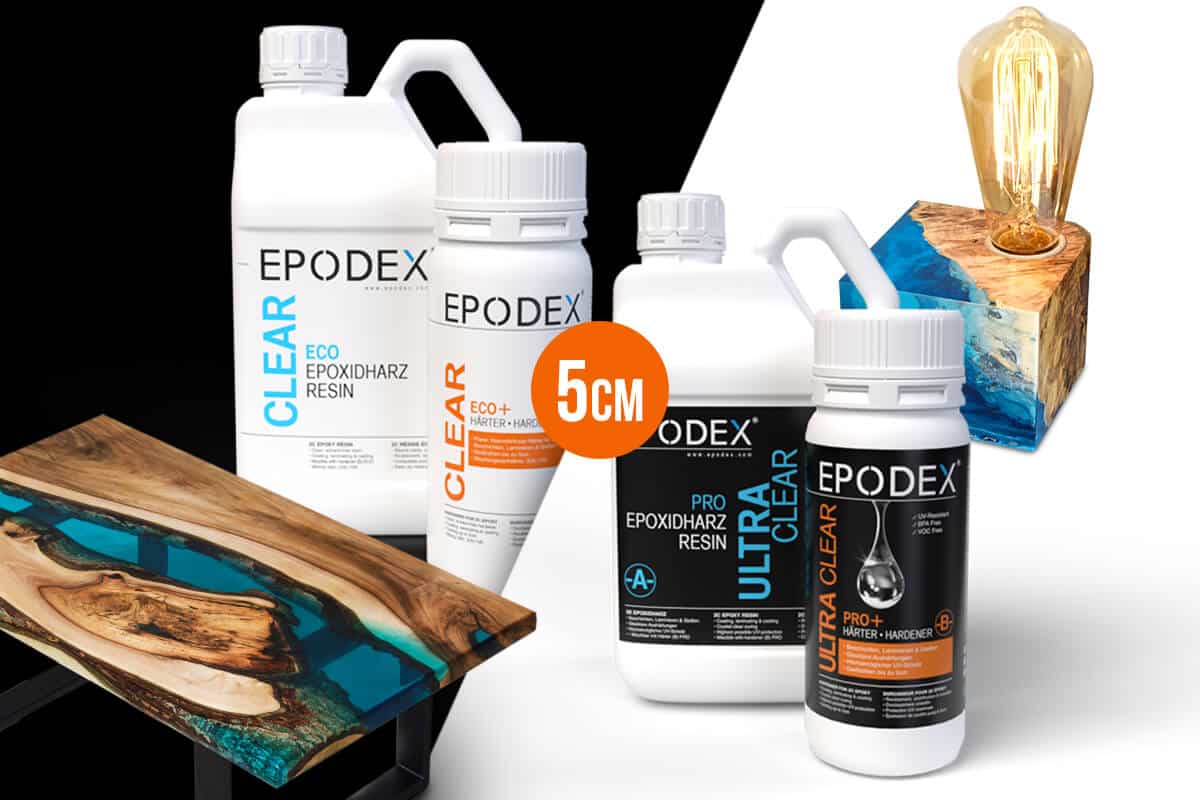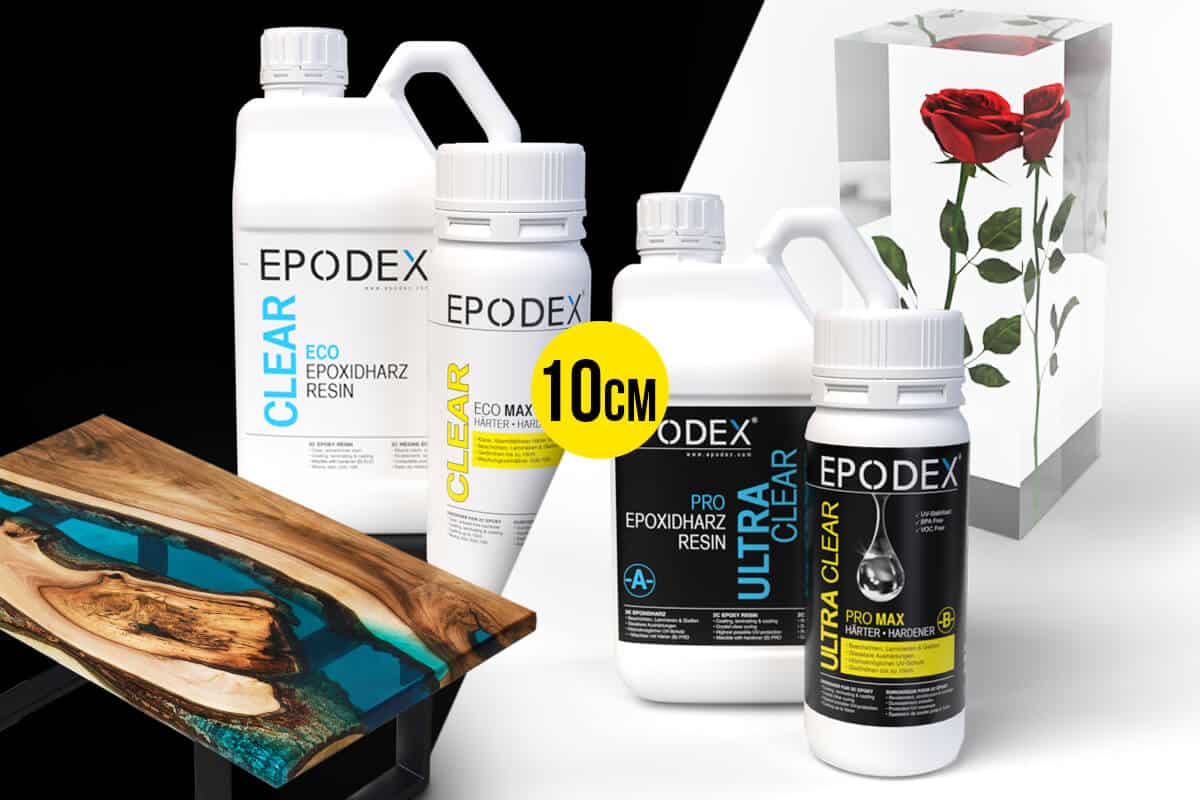 Buy Epoxy for Resin Crafts
Epoxy resin is a very popular kind of resin, we are specialised in. Our four different epoxy resin kits are suitable for numerous applications, such as the processing of furniture, art, flooring and various repair work. EPODEX PRO and EPODEX PRO+ are best suited for epoxy resin crafts. A key indicator to determine the suitable resin kit for your project is the maximum depth per casting. When creating epoxy art, the look of the material you work with also plays a significant role. You should therefore rely on crystal clear resin that does not yellow and always retains its purity.
With EPODEX PRO+ you will achieve compelling results even at high casting depths. Especially when you work without additional colour pigments, PRO+ is the product of choice. Besides PRO and PRO+ we also offer EPODEX ECO, which cures comparably quick. It is particularly recommended for very small, coloured castings or the coating of pictures.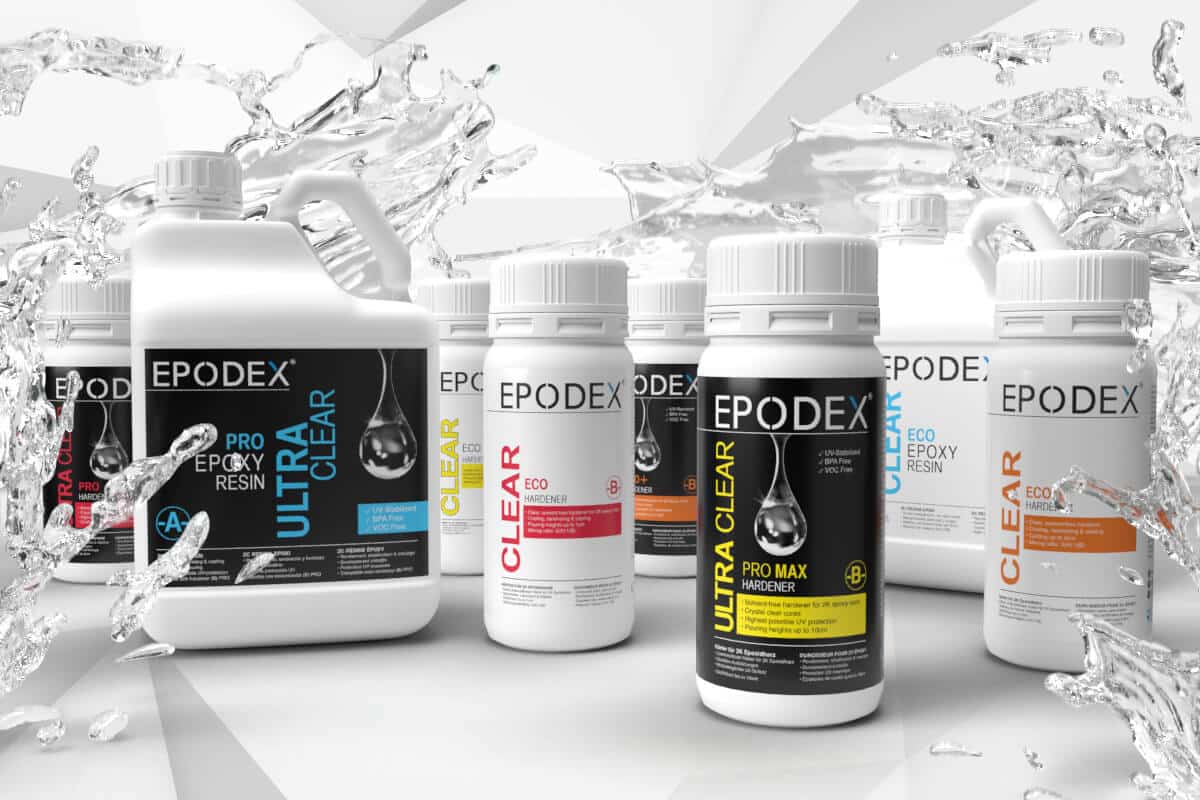 Resin systems
Shop all our epoxy resin systems here. The complete ECO series (ECO, ECO+ and ECO MAX), the PRO series (PRO, PRO + and PRO MAX) and much more.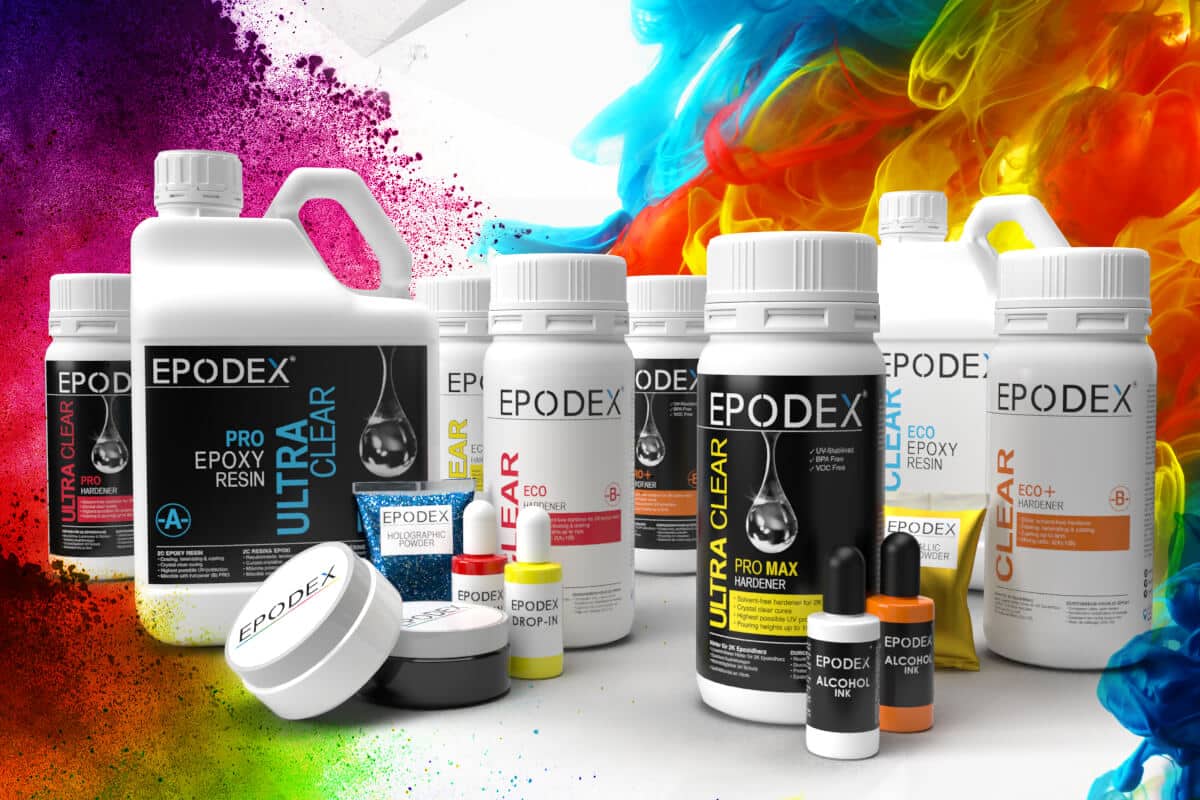 Epoxy Resins in Every Colour
Shop our epoxy resins systems in transparent or with all colours, including black, white, grey, blue, green, as well as many other shades here.
Inspiration for Epoxy Resin Crafts
You will hardly find another material that is as versatile as epoxy resin. It can be cast in almost any shape and coloured in countless colours. To create unique effects in your epoxy art, you can mix our casting resin with pigments or flakes.
Here are some ideas for your epoxy resin crafts:
Jewellery: Make your own bracelets, pendants, earrings or rings using silicone moulds or settings.
Forming geodes: With sanitary silicone and EPODEX epoxy resin you can create beautiful resin geodes, using the acrylic pouring technique.
Fluid painting: Create unique artworks using the fluid painting technique and coloured resin by EPODEX.
Trays: Cast a layer of coloured or clear epoxy resin onto a tray. Additionally, you embed several objects.
Clocks: When it comes to a wall clock, floor clock or table clock, there are no limits to your imagination with epoxy resin.
Figurines: Use silicone moulds and EPODEX PRO+ for decorative figurines.
Coasters: With silicone moulds, EPODEX PRO and colour pigments of your choice you create coasters for glasses and jugs in a jiffy.
Keychains: Cast photographs or small objects in a silicone mould for pendants and tie them to your keychain.
Paintings on canvas: Use the EPODEX ECO or PRO systems to coat canvas paintings and give them a glossy look.
Lamps: You can cast lampshades or lend old lamps a new look with epoxy resin.
In our social media profiles and in our blog you will find even more inspiration for your epoxy resin crafts. For further questions, please contact our customer support via phone, WhatsApp or e-mail.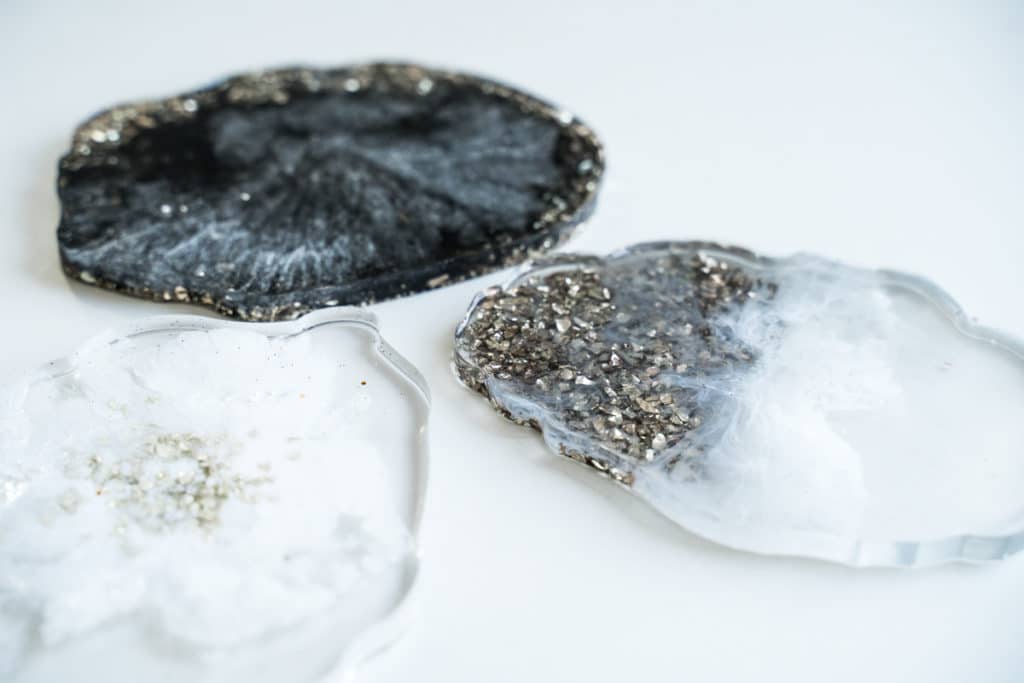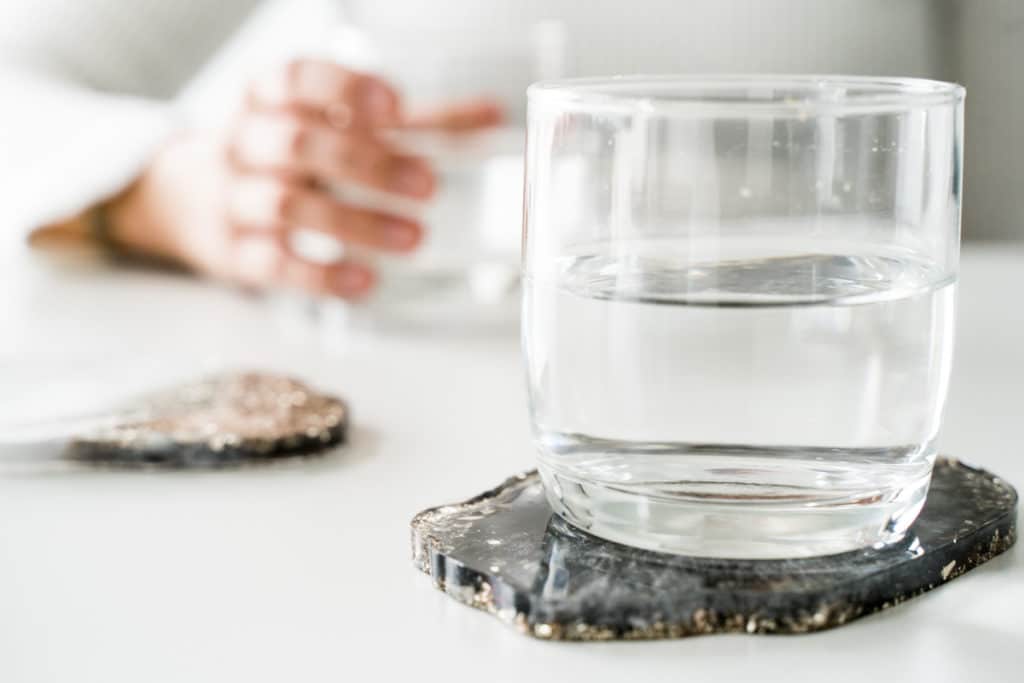 More than
1000000+
Satisfied costumers
Website very informative, product selection is also very interesting, the order was also delivered in a few days.
01.11.2021
Everything great! Especially the telephone contact. I would find it helpful if more videos were included. Explanations of what you have to consider.
13.10.2021
There was a small problem with my last delivery, which was fixed immediately after a short call without any problems.
22.09.2021
Transparency
Quality
Customer Service