Create your own epoxy resin decorations
---
It is no wonder that epoxy resin decorations are becoming increasingly popular. That polyvalent synthetic resin allows you to make personalised decorative objects to match your taste. No matter, whether you are just starting and planning a small project or you are an expert and want to make some fancy and elaborate accessories: It is all possible with epoxy resin. EPODEX has the perfect resin for every application.
Transform everyday objects into decorative works of art with our high-quality epoxy!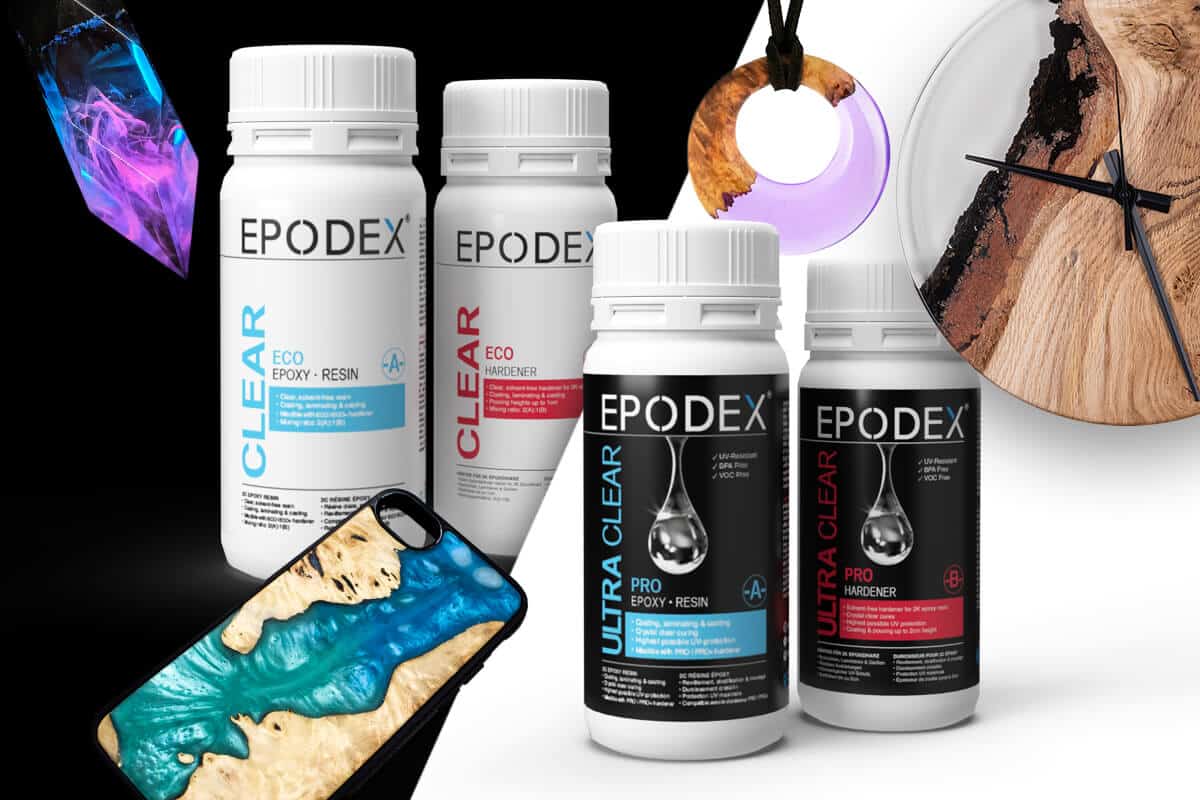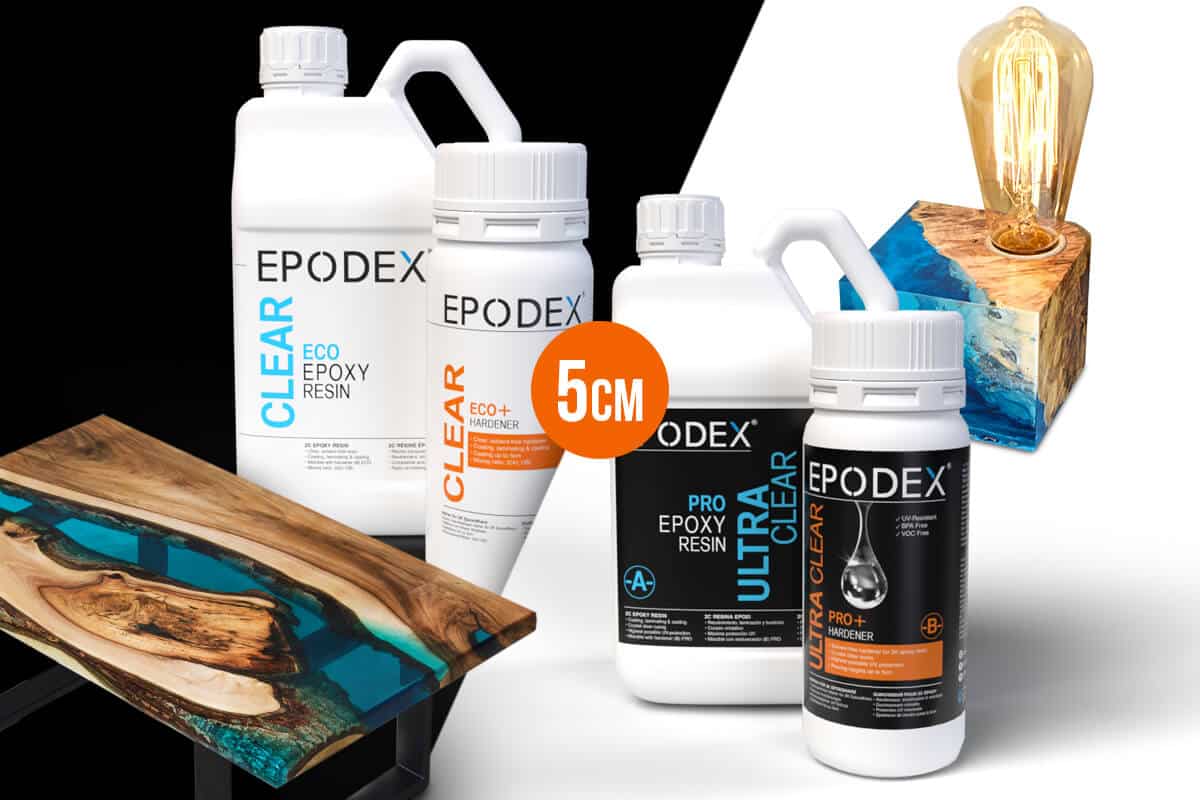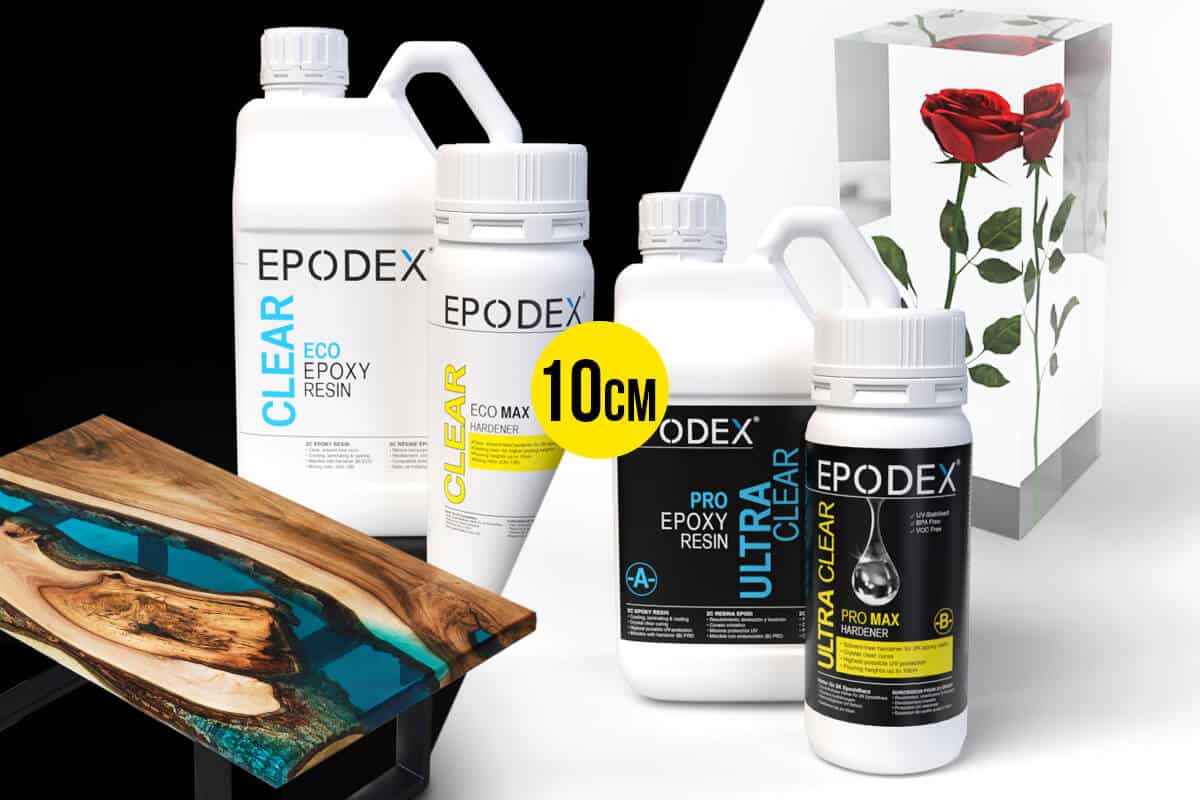 What are epoxy resin decorations?
All decorative elements that can be made of or with resin count as epoxy resin decoration. These include statues, coasters, trays, pendants, signs or bowls. Hardly any other material is as versatile as epoxy resin. Our casting resin can be moulded into nearly any shape and dyed in any colour but that's not all, the cured material offers even more advantages: it is resilient, weatherproof and impact-resistant. We offer different resin systems depending on your project. We recommend the EPODEX PRO System as a universal resin for all kinds of decorations. If you want to make large decorative articles, EPODEX PRO+ will be the first choice. Making decorations with epoxy resin is a popular hobby for young and old and is also well suited as a self-made gift for your loved ones.
Shop Now Epoxy in Every Color!
Self-made resin coasters
Making your own epoxy resin coasters is a great project for beginners. They are well suited to familiarise yourself with the material. Since it involves a low pouring height, the best choice for transparent coasters is the EPODEX PRO system. If you want to make coloured coasters, you could also use our cost-effective ECO system. The main difference between the two is that the transparent PRO resin does not yellow and is more UV-stabilised. On the other hand, the curing time of the ECO System is somewhat shorter. To make coasters, you will need a mould, for example, a purchased or self-made silicone mould. If you want to make a plain, round coaster, you could also simply use the bottom of a plastic cup as a mould. Start by mixing the resin and hardener in a mixing cup. Then, add the desired pigments, drop-in colours, dried flowers or flakes into the resin-hardener mixture. As an alternative, you can also pour the crystal clear resin into the mould first and then add small highlights. Allow the coasters to cure completely in the mould before unmolding.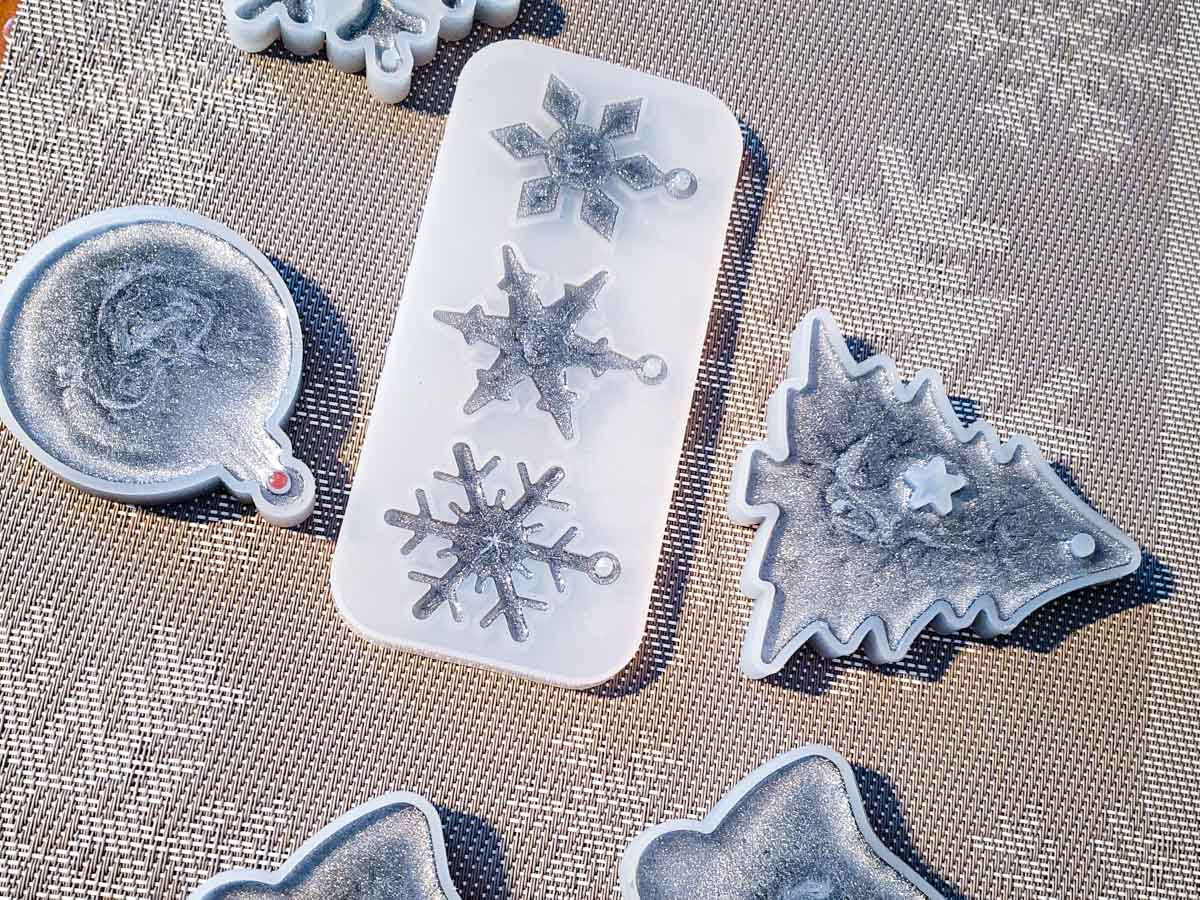 More than
1000000+
Satisfied customers
Website very informative, product selection is also very interesting, the order was also delivered in a few days.
01.11.2021
Everything great! Especially the telephone contact. I would find it helpful if more videos were included. Explanations of what you have to consider.
13.10.2021
There was a small problem with my last delivery, which was fixed immediately after a short call without any problems.
22.09.2021
Transparency
Quality
Customer Service
Epoxy resin decoration — Embedding objects
The special thing about epoxy resin is that you can seal and pour decorative elements or memorabilia with it. It is important that you only use completely dry objects, as wet or moist objects may have a negative influence on the curing of the resin and thus on the result. All objects made of plastic, stone, metal, glass or wood are suitable for epoxy resin decorations. Other natural materials like flowers or tree bark are only suitable if they do not contain any moisture. Please note, however, those very filigree elements are sensitive and can break or crack during the curing process. If you want to embed elements in resin, it would be best to use EPODEX PRO+. This premium resin allows pouring heights up to 5cm at once and crystal clear curing.
To embed objects into resin properly, you need a mould, the object to be embedded, a mixing cup, a gram scale and a stir stick. While embedding large objects, it is important to work step by step and not to mix everything at once. Always mix only as much resin with hardener as you need for one pour. Use the gram scale to determine the exact mixing ratio and mix the two components in a mixing cup. Put the first layer into the mould and let the resin cure until it is firm and gel. When the resin has become a little more viscous and solid but has not yet fully cured, you can place the object in. If necessary, you should fix the object additionally at the upper end so that it does not sink. Then, gradually add more resin, taking into account the curing time of the layers, and do not remove the casting from the mould until it is fully cured. Depending on the size and resin system, this can take up to a week.