Industrial Floor Coating with Epoxy Resin
Industrial Flooring
With epoxy resin from EPODEX you can easily coat an highly resitant industrial floor in an individual design yourself! Once cured, our epoxy resin is virtually indestructible and therefore an ideal industrial flooring. Besides crystal clear epoxy we offer a wide range of transparent colours, colour pastes, metallic pigments as well as light and neon pigments to lend your industrial flooring the desired colour. Choose now:
Can be used on all surfaces such as concrete, screed, wood and more
Layer thickness: approx. 0,4-1,5mm
Working time: approx. 120min.
Curing time: approx. 24h
Application instructions can be found on this product page
Benefits of Epoxy Resin as Industrial Flooring
Industrial floors are exposed to heavy mechanical loads. Unlike epoxy floors, untreated screed or concrete floors often cannot prevent abrasion and provide effective protection against chemicals, forklift movements or the weight of stored items. Epoxy resin is applied to the industrial floor and, after it has cured, considerably increases its load-bearing capacity.
With an industrial epoxy resin flooring you can eliminate possible dangers for your employees, machines or products quickly and permanently. Epoxy resin is non-slip, which increases safety at work.
After application, our resin bonds seamlessly with your industrial floor and seals it ideally. The seamless, smooth and water- and chemical-resistant coating is low-maintenance and meets high hygienic standards, which is why epoxy resin floors are increasingly used in hospitals or in the food industry, for example. In workshops epoxy resin industrial floors are beneficial in many ways, too, since they are insensitive to escaping fuel or oil.
Coloured Industrial Floors
EPODEX offers clear and coloured epoxy resin for your industrial floor. You can choose from a wide range of different colour pigments. All our colours can be mixed with each other, which results in limitless possible to colour your industrial floor. Additionally, you can add flakes to the coating.
By using different colour combinations, you can wipe and brush unique patterns into the epoxy coating to create visual highlights. For this reason, our resin is not only used for industrial floors, but also for floors in hotels, sales areas as well as in hairdressing and nail salons.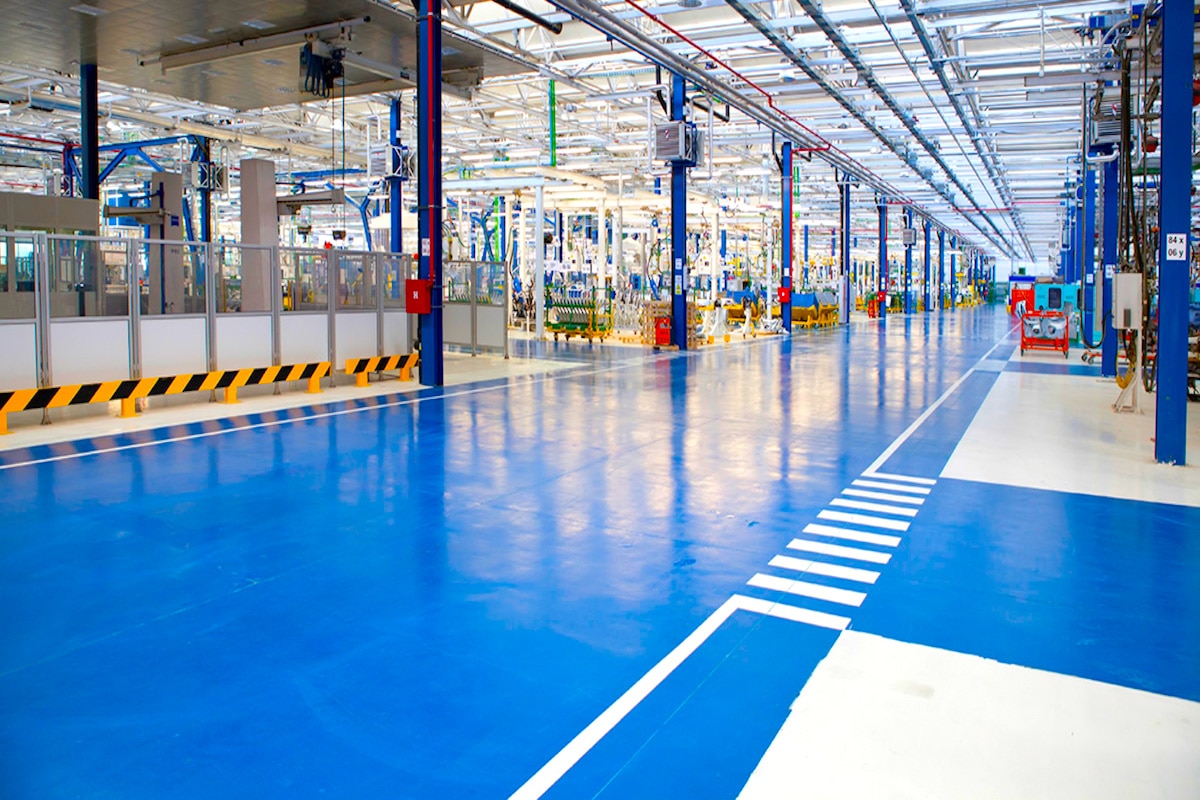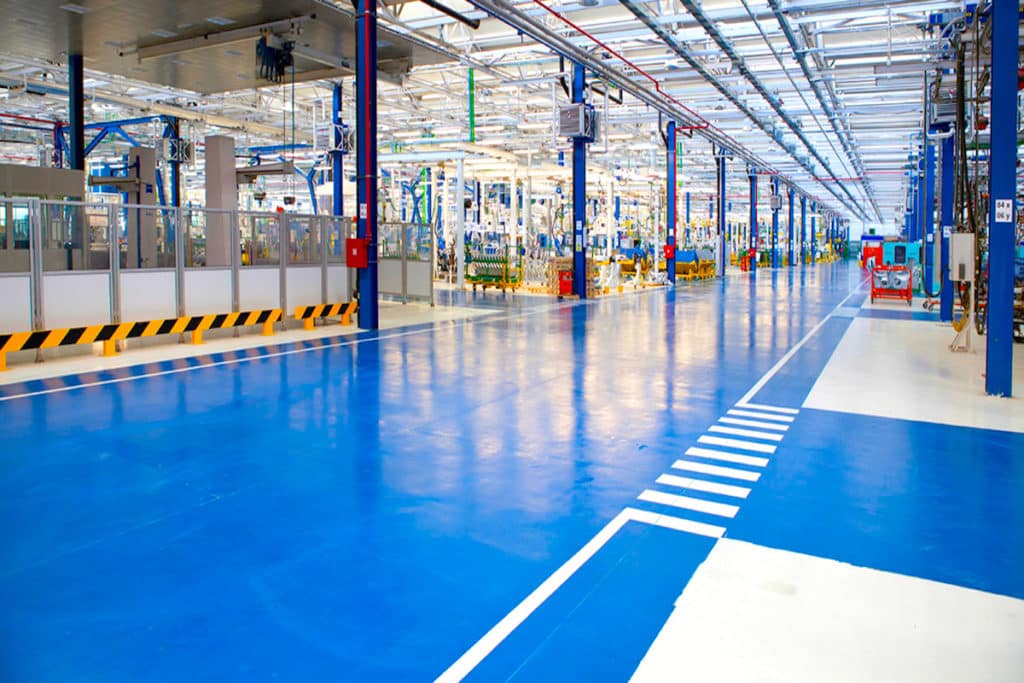 More than
1000000+
Satisfied customers
Website very informative, product selection is also very interesting, the order was also delivered in a few days.
01.11.2021
Everything great! Especially the telephone contact. I would find it helpful if more videos were included. Explanations of what you have to consider.
13.10.2021
There was a small problem with my last delivery, which was fixed immediately after a short call without any problems.
22.09.2021
Transparency
Quality
Customer Service
Coat an Industrial Floor
Start installing your own industrial flooring by thoroughly cleaning the floor and repairing any holes or cracks. Then, mix resin and hardener according to the instructions and use a squeegee or roller to spread the mixed resin on the floor. We recommend starting with a thin primer coat of 0.2-5mm.
The epoxy primer will seal your floor and prevent too much resin from being absorbed. By avoiding material-loss you save money. You have got allow the primer cure before you continue with the main coating of your industrial flooring. The addition of quartz sand increases the compressive strength of the material up to 40 N/mm². After applying the coating resin, curing starts and only after the epoxy resin has fully cured you can start using the floor.
We Support Your Industrial Flooring Project
Do you have any questions about our products or do you need support with the application? We are happy to help you! Our specialists will support you from planning to the installation of your industrial flooring. Contact our support team by phone, e-mail or WhatsApp. We look forward to your request!