High-Quality Coloured Epoxy Resin
Epoxy Colours to Suit Every Taste
Looking for high-quality epoxy colours? You are in the right place!
EPODEX offers Europe's largest selection of epoxy colours.
The chemical structure of our colour pigments, concentrates, and pastes ideally match the macromolecular compounds found in epoxy resin and other types of synthetic resin. Stir the dyes into the resin A-component before mixing. The epoxy colours mesh seamlessly with the component and create fascinating effects. It is important to add the colours to the resin or resin-hardener-mixture and not to the hardener alone.
Use it to lay a durable epoxy floor or to make a beautiful epoxy resin table. EPODEX offers an almost unlimited variety of colours. Achieve intense colour depth and iridescent effects with our metallic pigments or create sparkling shine with our selection of Mica colour plates. The possibilities are endless…
Epoxy Resin for River Tables
River tables so are fashionable! Such a resin table is made of old timber planks and casting resin. When the resin is cast between the uneven planks it creates a river effect. To better resemble a river, the clear epoxy resin is dyed with a translucent blue dye.
The dye is not opaque, which is why the structure of the table remains recognizable through the epoxy paint. In addition, the transparent epoxy resin allows the table to be equipped with indirect lighting. This creates a visual highlight in your home.
To brighten up your home, you can add our glow-in-the-dark pigments, which recharge themselves in daylight. This allows your table to glow in the dark without having to use light bulbs or electricity.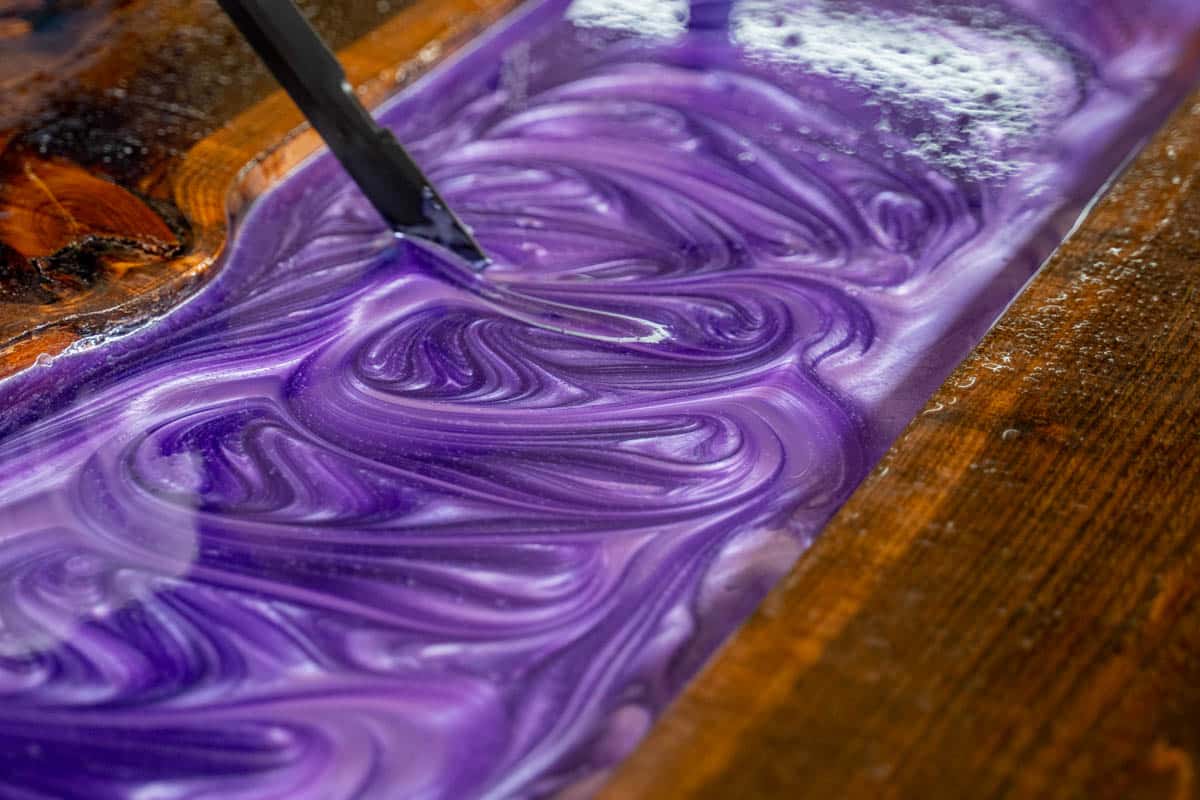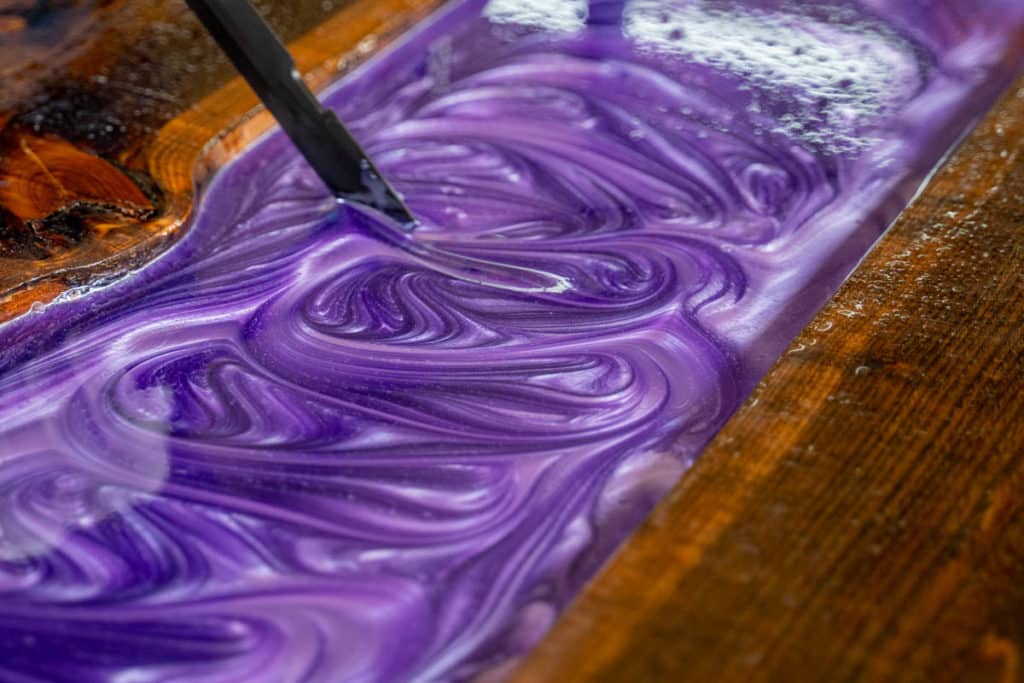 More than
1000000+
Satisfied customers
Website very informative, product selection is also very interesting, the order was also delivered in a few days.
01.11.2021
Everything great! Especially the telephone contact. I would find it helpful if more videos were included. Explanations of what you have to consider.
13.10.2021
There was a small problem with my last delivery, which was fixed immediately after a short call without any problems.
22.09.2021
Transparency
Quality
Customer Service
Coat Tables & Floors with Epoxy Resin
Anyone coating industrial floors, garage floors, or other types of flooring with synthetic resin will do so to make the floor mechanically & chemically durable. In addition, an epoxy resin floor should visually blend in with its surroundings, therefore floors are usually coated with epoxy paint. In addition to solid colours, coloured flakes and metallic pigments are used. Unlike dyed particles, epoxy resin is mixed with pigmented paint that consists of particles that colour the resin without dissolving it.
Our metallic pigments are ideally suited for epoxy resin and offer a brilliant finish. All metallic colours can be mixed with each other. By using different colours, you can create and design floors with a concrete look, marble look, or other optical effects. If you want an even more impressive look, we recommend our textured flakes. They measure between five and seven millimetres and give your epoxy resin a unique and extravagant look. Choose between gold, silver, copper, and many other colours with sparkling effects.