With EPODEX epoxy resin, you can process wood making it ultra-resistant and weatherproof. Seal, coat or cast wood, tables, floors, jewellery, and much more with our epoxy resin. Our resin is suitable for every material and application. In addition to clear resin & hardener, the desired colourants are also optionally included in the scope of delivery.
Process Epoxy Resin for Wood
Using epoxy resin to coat wood and other materials is child's play. No previous knowledge is required. Mix the resin with the hardener in a ratio of 2 to 1 by weight. Then pour or paint the material in even movements on the desired surface.
The synthetic resin fits seamlessly on any surface and allows an exclusive coating without the formation of bubbles. In doing so, you can quickly create a flat casting pattern with breathtaking shapes and colours. Our epoxy resin for wood is not only available in colourless, but also in numerous dyes as well. There are infinite colour variations to allow you to achieve anything you desire. The epoxy resin for wood is hard within 20 hours after application and fully loadable after 7 days.
With our synthetic epoxy resin for wood, you´re purchasing a premium product that is professionally produced. Our epoxy resin for wood is odourless. The unique formula allows easy processing and versatile use. Thanks to high-quality raw materials and automated production we consistently guarantee high-quality products at reasonable prices.
Resin Wood Tables
River tables are extremely popular in todays booming design world.
What is a river table? A wood and resin table. Our epoxy resin for wood is adapted for this type of application. You can easily create your own personalized wood and resin table in the color and design you want. In addition to looking spectacular and one-of-a-kind, a river table has the advantage of being insensitive to liquid leaks, scratches, and stains.
Unlike an untreated wood table, a river table is not absorbent and does not require regular maintenance. To make an epoxy resin table check the size of your tables surface and decide on a layer thickness. Depending on the quantity required we will provide the perfect set to easily create your own river table.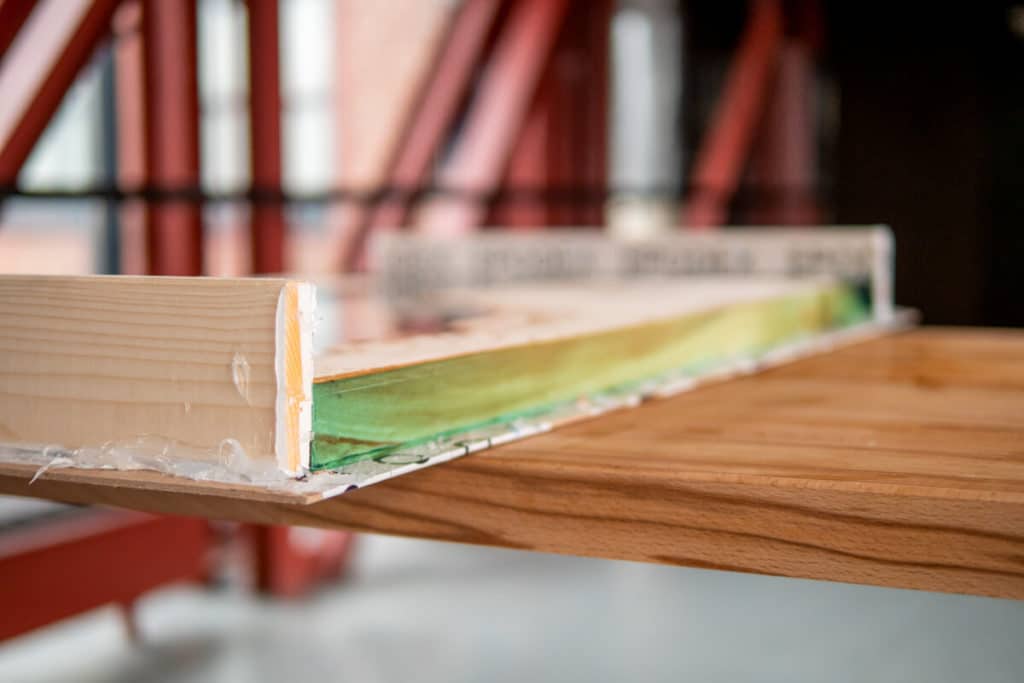 More than
314,000+
Satisfied costumers
Website very informative, product selection is also very interesting, the order was also delivered in a few days.
01.11.2021
Everything great! Especially the telephone contact. I would find it helpful if more videos were included. Explanations of what you have to consider.
13.10.2021
There was a small problem with my last delivery, which was fixed immediately after a short call without any problems.
22.09.2021
Transparency
Quality
Customer Service
Seal Wood with Epoxy Resin
EPODEX offers you an uncomplicated way to seal the wood and other materials at the same time with our epoxy resins. Due to the low viscosity of our resin, the material penetrates the wood and preserves it from the inside out. The added hardener not only ensures that the resin hardens, but also increases the strength of the material. Especially with wooden objects that are often touched, such as tables and jewellery, the resin prevents material shrinkage and scratches due to abrasion. The epoxy layer also acts as UV protection. UV radiation damages untreated wood. The rays lead to the degradation of the lignin component contained in the wood. The result is an optical greying and permanent destruction of the wood. To protect the wood with epoxy resin the application of a thin layer is sufficient. This produces a glazed look. The additional use of colour pigments increases protection as pigments do not let UV rays through.
In our sets of resin and hardeners, you get everything to seal the wood with our epoxy resin. When using clear epoxy, however, UV rays can easily penetrate the wood. Therefore, the additional application of a UV absorber in the form of a topcoat of the polyurethane resin is recommended. This is painted as a final layer on the cured resin. This makes it even more efficient to protect with epoxy resin. In addition to UV resistance, the topcoat increases the resistance to scratches. Polyurethane resin is also used on epoxy floors as well.
Any Questions?
Our service team is available from Monday-Friday by telephone, WhatsApp, and e-mail to provide you with competent assistance for your next project.