Resin Kits for every application
---
EPODEX epoxy resin is a compound consisting of resin A-component and hardener B-component. If you mix them in the right proportion, the substances will react with each other. The liquid resin will cure. Resulting in a chemical-, water- and scratch-resistant surface with which you can seal floors, make jewellery or coat tables, for example. EPODEX offers four different epoxy resin kits so that you can find the perfect one for every application.
Whether it is for priming, coating or casting, EPODEX always has the right resin kit for your project!
EPODEX's Epoxy Resin Kits
EPODEX offers you various epoxy resin kits, which guarantee a perfect result for every project. Our innovative epoxy resins are crystal clear and UV-resistant. In contrast to almost all competing products, we avoid using substances that are hazardous to health. Our resins are solvent-free and VOC-free. When cured, they are food-safe, BPA-free and phthalate-free. Our resin kits all have their own properties. They differ in their viscosity, curing time and intended use. Our product's versatility is the key to our success.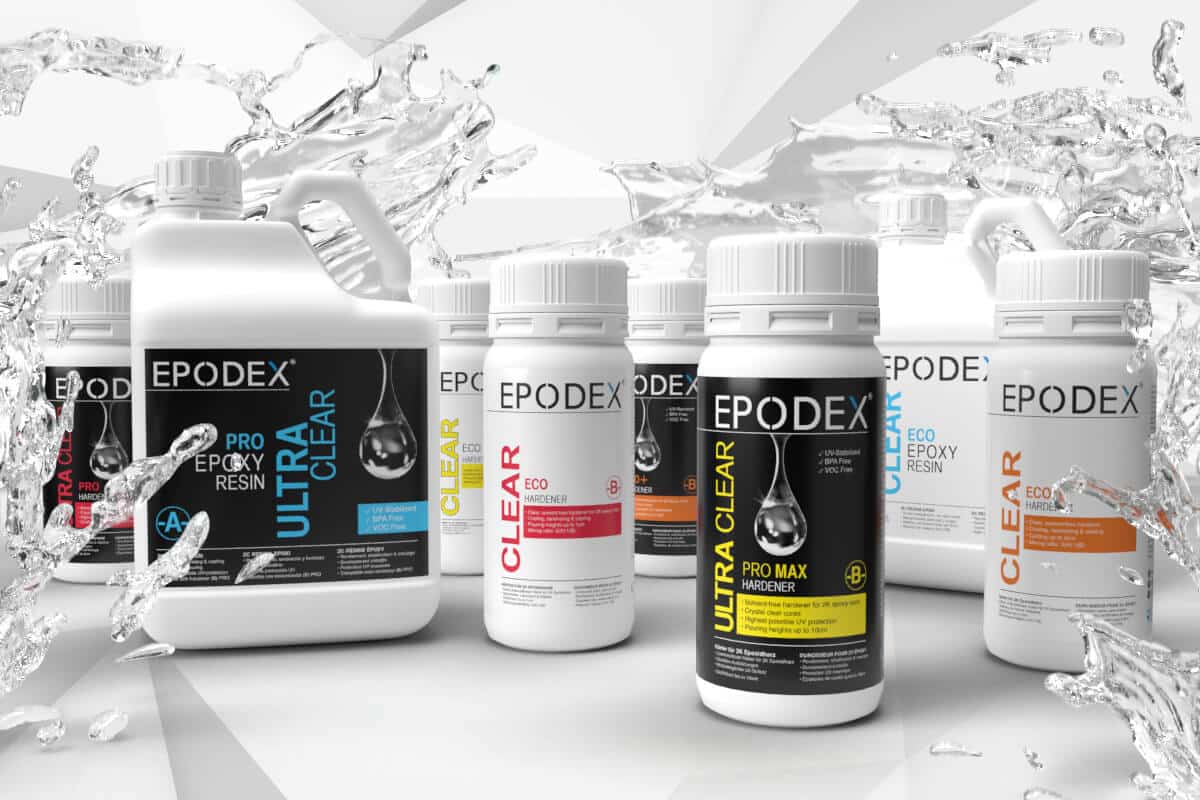 Resin systems
Shop all our epoxy resin systems here. The complete ECO series (ECO, ECO+ and ECO MAX), the PRO series (PRO, PRO + and PRO MAX) and much more.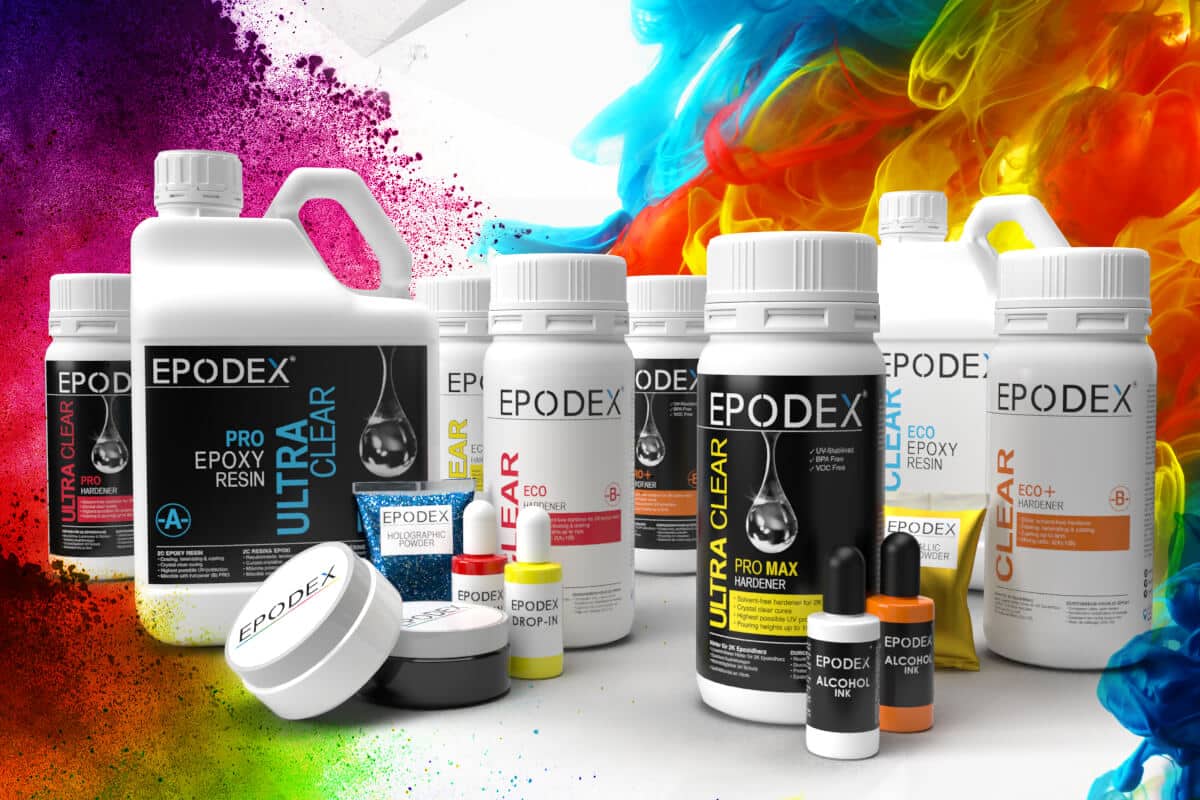 Epoxy Resins in Every Colour
Shop our epoxy resins systems in transparent or with all colours, including black, white, grey, blue, green, as well as many other shades here.
Resin Kits to Coat, Laminate and Repair
EPODEX CONCRETE PAINT 2K is a 2-part, water-based epoxy resin kit used as a primer for floors, tables or walls. The watery resin is applied in thin layers in one or two steps. It is insensitive to relative humidity and thus a perfect choice for basements or garages. It seals the surfaces and makes them waterpoof.
EPODEX ECO is best suited for coatings and laminations. This inexpensive and fast curing resin is also well-suited for coating large areas. The ECO System needs to be casted in layers of maximum 1cm depth. Thus, ECO is ideal as an epoxy mortar to repair and glue various items.
Furthermore, we offer EPODEX PRO, which is a hybrid system that is suitable for coatings and castings up to 2cm. This epoxy resin kit is ideal for small jewellery or coatings in outdoor areas. It cures crystal clear and has a slightly longer curing time than our ECO System, which is an advantage for many projects.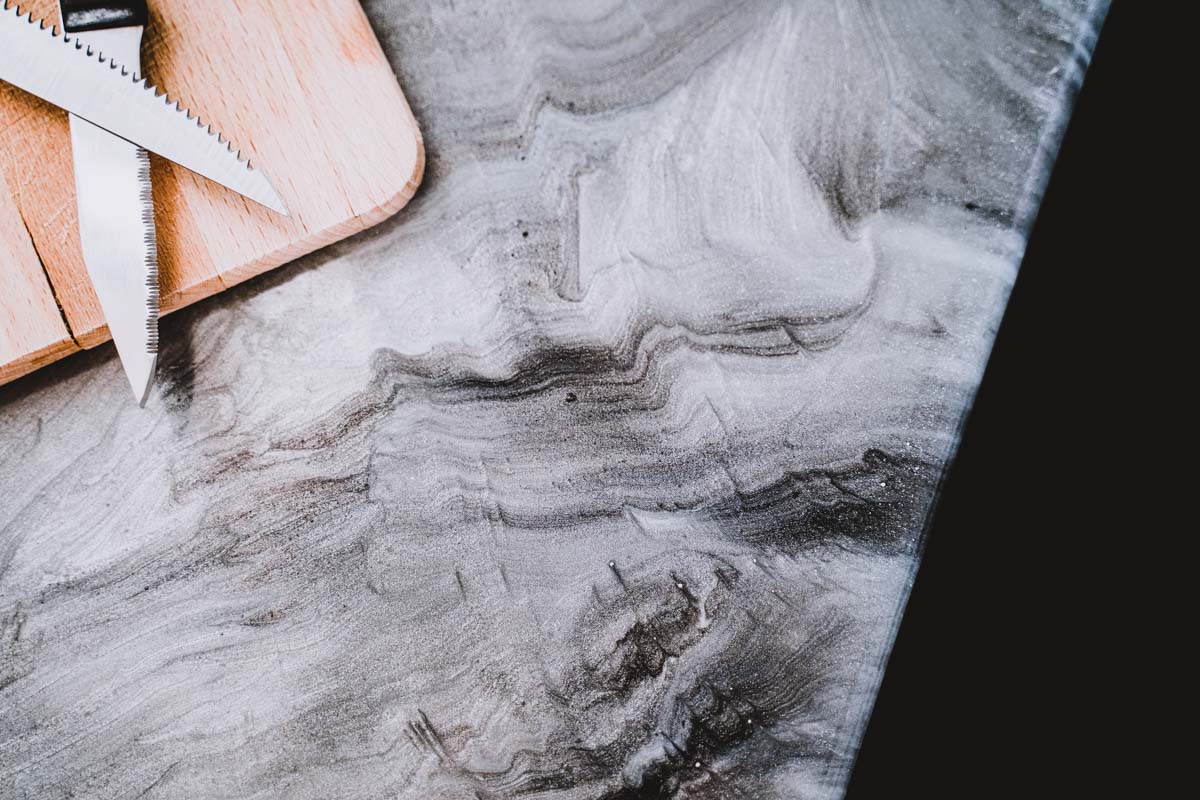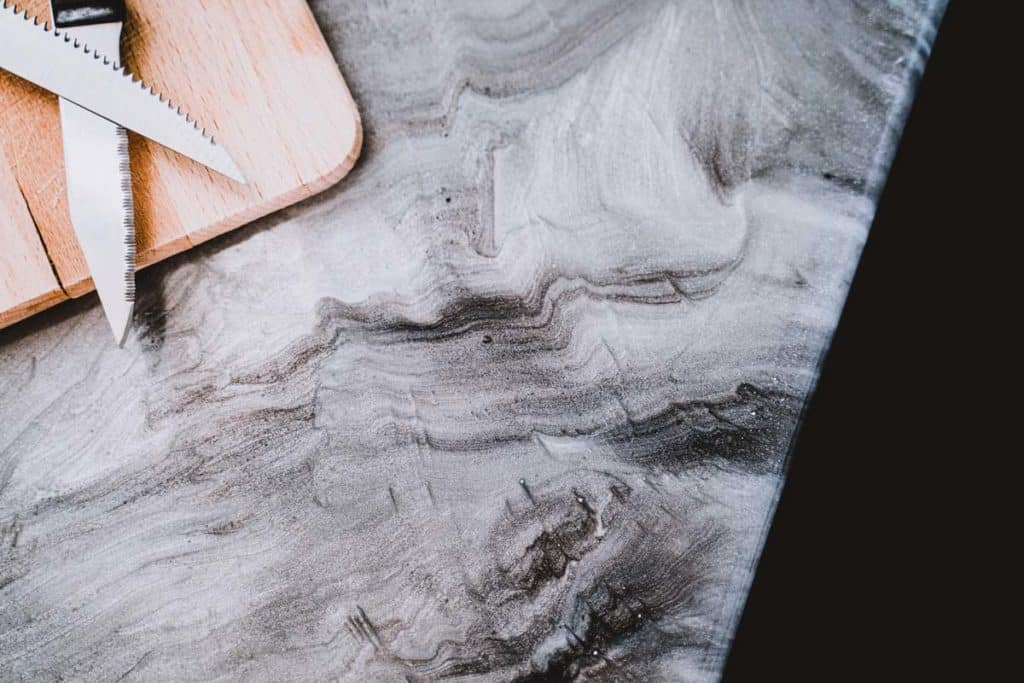 More than
1000000+
Satisfied customers
Website very informative, product selection is also very interesting, the order was also delivered in a few days.
01.11.2021
Everything great! Especially the telephone contact. I would find it helpful if more videos were included. Explanations of what you have to consider.
13.10.2021
There was a small problem with my last delivery, which was fixed immediately after a short call without any problems.
22.09.2021
Transparency
Quality
Customer Service
Casting Resin
The term casting resin applies to our premium product, EPODEX PRO+. With this epoxy resin kit, you can pour up to 5cm thick at once, which shortens your working time considerably and leads you faster to the desired result. Among others, you can make unique river tables, castings, jewellery or ornaments with EPODEX PRO+.
Our casting resin is universally usable. The material is self-levelling and thus provides a completely smooth and even surface. The coated surface is glossy as well as scratch-, shock-, and impact-resistant. The surfaces can be drilled through without tearing. Furthermore, they are easy to clean and very durable.
Colouring Resin
Resin can be dyed in any given colour we offer. EPODEX does not only keep colour pastes and transparent colours on sale but also phosphorescent and neon pigments, as well as metallic colour pigments and flakes. You can mix all colours from our range with one another, resulting in unique colour combinations.
Epoxy resin can also be used to do unusual patterns, such as marble effects. Visit our Instagram or Pinterest page for more inspiration. We regularly publish customer pictures. You will be amazed by our customer's creativity!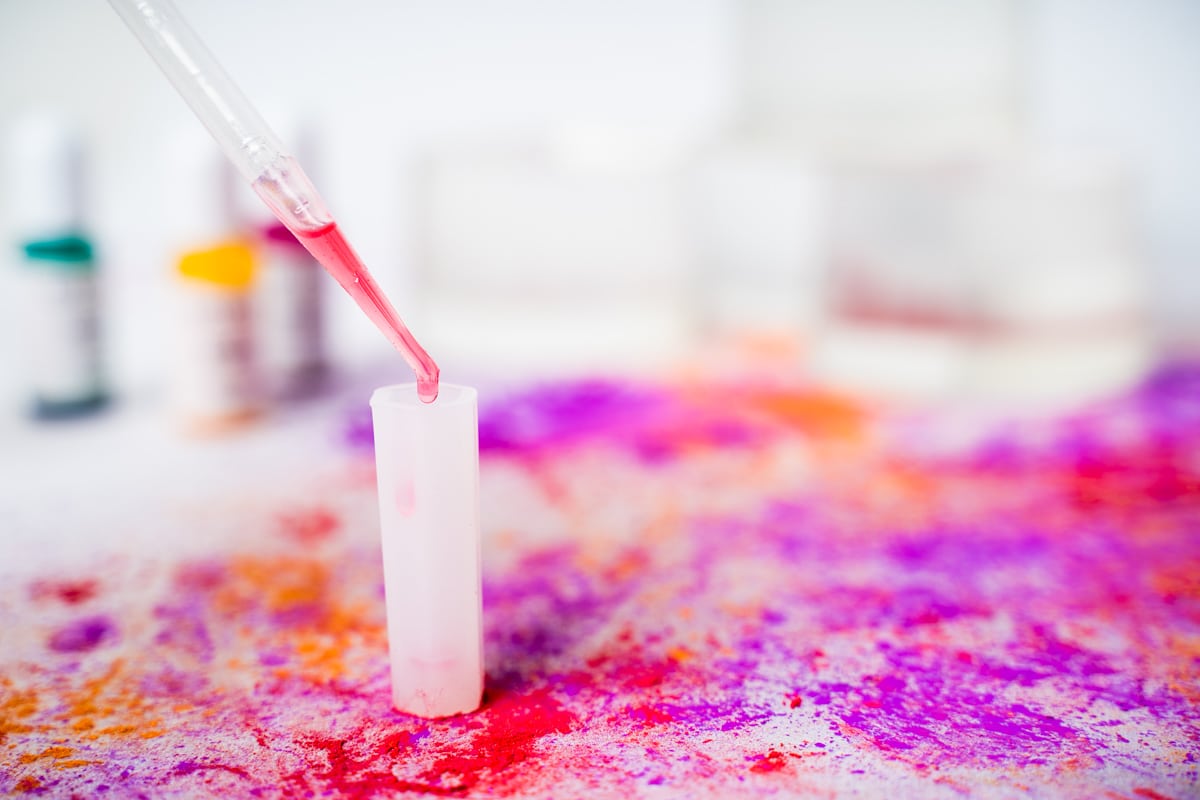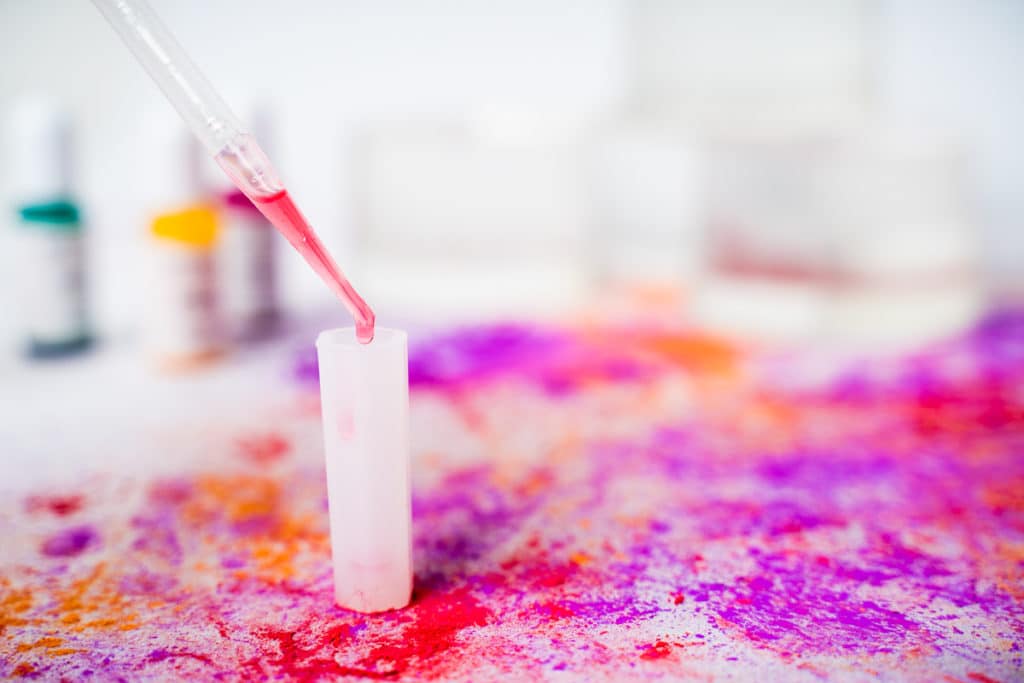 Buy Epoxy Resin Kits Online

In our online shop, you will find the perfect epoxy resin kit. We offer a wide range of colours, top prices and the best quality on the market.
Do not compromise on quality and choose EPODEX.
Our service team will be happy to answer any questions you may have via e-mail, phone and WhatsApp.